Highlights Healthcare provides applied behavior analysis (ABA) therapy services to bring about meaningful and positive change to individuals diagnosed with autism spectrum disorder.
Our Values ad Highlights Healthcare
Focus on clinical excellence and growth to create high-quality outcomes for our patients and their families.
Create a work environment that advances, improves, and motivates each other.
Communicate effectively and approach each task with passion and relentless urgency.
Demonstrate humility and servant leadership.
Be efficient in everything you do.
Be significant in the lives of everyone we serve by bringing peace and purpose to our families and unlocking the gifts of each of our unique clients.
What is ABA?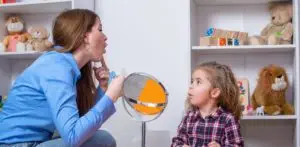 Applied Behavior Analysis (ABA) is an evidence-based approach to treatment that is focused on the science of learning and behavior as well as the relationship between the environment and a person's behavior. ABA is recognized by the Surgeon General and the Academy of Pediatrics as the most effective treatment for individuals on the Autism Spectrum. ABA programs are individualized and focused on improving the lives of individuals and their families in meaningful ways.
ABA is Applied targeting "socially significant" behaviors that are inclusive of the individual's unique strengths and needs. The B represents Behavior, which is anything a person does. ABA focuses on increasing some behaviors while simultaneously decreasing others. This may include increasing skills in communication, play, social behavior, or adaptive skills while decreasing behaviors that get in the way of learning. The A represents Analysis. Your child's behaviors will be tracked using real-time data collection which is analyzed by the Behavior Analyst to determine progress, treatment fidelity, and the effectiveness of programs.