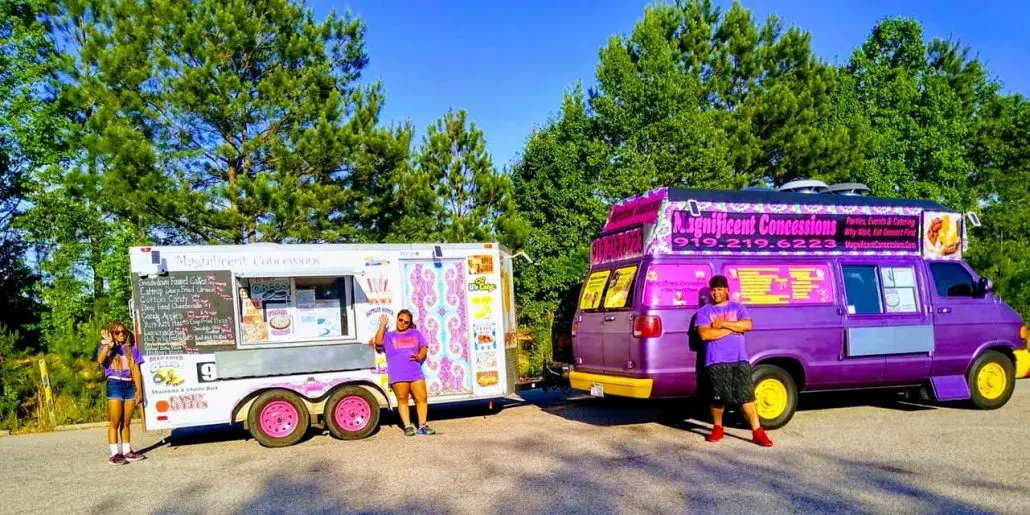 Magnificent Concessions is bringing exactly what the name advertises to residents of Raleigh-Durham, NC seeking some serious decadence. Our trucks are stocked with loads of gourmet classic carnival snacks, the kind of sugar-laden comfort foods likely to trigger a thousand and one memories of summer fairs gone by.
So, what are you craving? Cotton candy? Caramel apples? Or maybe something cool and refreshing, like a shaved ice? What about a warm, pillowy funnel cake smothered in powdered sugar? They've got all that saccharine flavor and then some here. So, the next time you're craving a sweet snack, get out and find Magnificent Concessions rolling through your neighborhood. Or, even better, book 'em for your own event. Guests will find this spread of feel-good fare irresistible.
MUST TRY
Deep-Fried Strawberry Pie — How do you make a slice of strawberry pie even better? Batter and deep-fry it, of course.