Kettu Woodworks is a small family-owned business located in Wake Forest, NC specializing in high-quality products that are fun and safe for the whole family. All products are hand-made, using wood obtained from local lumber yards and milled in our shop.
Most products are finished with Kettu WoodWax made of a signature blend of beeswax, carnauba wax, food-grade mineral oil, and organic cold-pressed orange and lemon oils.
The mastermind behind these wooden creations is Dave, a stay-at-home dad by day, and woodworker extraordinaire by night (and weekends).
What's the story behind the name Kettu Woodworks?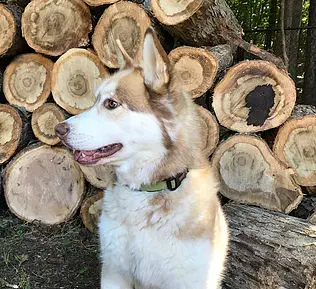 Kettu Woodworks is named after the family dog, a red Siberian Husky.
Kettu means fox in Finnish, a nod to Dave's heritage.