Apply to be a part of Falling for Local!
This family friendly event is FREE to attend and open to the public complete with live music, local craft beer & ciders, local & independent vendors, food trucks, food tents, hay rides, games, inflatables, art, photo ops – something for everyone!!
We want to use this event to showcase all of the incredible local and independent businesses that our community has to offer. So if you are a maker, a baker, a boutique, a service provider, a gardener, a crafter… a… a… a… we want to hear from you! We're keeping vendor fees low so that it isn't cost prohibitive for our small business community to participate.
B2B & B2C businesses are both invited! So go ahead – fill out an application today using the links below to be a part of our next mega festival and be sure to respond "going" to the Facebook event to stay up-to-date on all the fun happenings!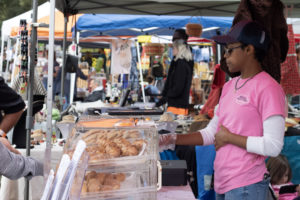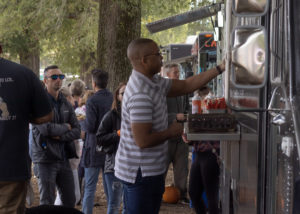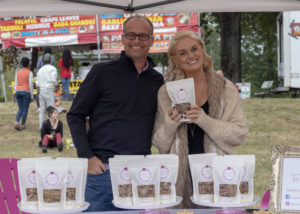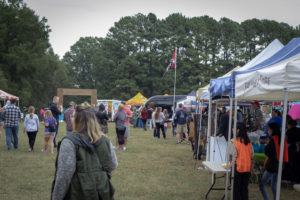 October 16, 2021 from 11 am – 6 pm
Dorothea Dix Park – The Big Field – Raleigh, NC
*All vendors & professional services must be locally owned & independent for this event*
IMPORTANT DATES
Applications close August 30, 2021
All applicants will be notified regarding the status of their application by September 15, 2021
If your application is accepted, payment in full and current COI is due no later than September 30, 2021 to secure your spot.
VENDOR CATEGORIES
ARTISAN – Items for sale are handmade and crafted by you.
BUSINESS – Service providers and retailers selling items purchased from a third party. This category also includes pre-made and packaged foods.
FOOD – Food trucks and tented setups serving made to order and unpackaged food that is for consumption at the event. If you are selling pre-made and/or packaged food (bagged chips, popcorn, nuts, candies, cookies, cupcakes, etc.) then you are considered a "Business Vendor" for this event. Please note that food trucks/tents will need to supply their own generators (you will be placed on the street/not in the park).
VENDOR FEES
Prices below are for a 10′ x 10′ space. Larger spaces are available at the following rates:
10′ x 15′ – Additional $25
10′ x 20′ – Additional $50
Food vendors will be permitted space for their truck and generator or up to a 10′ x 20′ space for tented setups.
| | SLR Member | Non-Member |
| --- | --- | --- |
| Artisan | $50 | $100 |
| Business | $75 | $150 |
| Food | $100 | $175 |