This Friday, September 26, from 8:30-10am, is the 4th Friday Networking at O'Malley's Pub & Restaurant!
This event only happens once a month, so you don't want to miss it!!! Come and check out O'Malley's located in the Oak Park Shopping Center (where almost the whole shopping center is comprised of SHOP LOCAL RALEIGH members!) space on Glenwood Ave., mingle with fellow business owners and get jazzed for the new month ahead!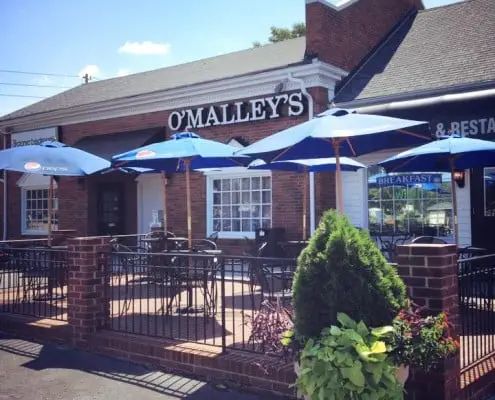 O'Malley's Pub and Restaurant just might be Raleigh's best kept secret. This favorite neighborhood pub has been serving up refreshing pints, tasty cocktails, and savory meals since 1996. Proudly offering delicious breakfast, lunch and dinner, including some Irish favorites, the food will please your taste buds and your wallets. Whether you're looking to unwind after work, have a nice dinner, enjoy some live music, or let loose late night, O'Malley's cozy atmosphere and friendly staff is sure to give you a memorable experience and leave you in good "spirits"!
O'Malley's
5228 Hollyridge Dr
Raleigh, NC 27612