Fat Dog Laser is an amazing business where you can personalize any product you desire. Including gifts, plaques, awards and more, Fat D
og Laser will help you find the personal touch you need to any item. Fat Dog Laser is also happy to help companies with creating their own merchandise and unique products for the office. They take care of every product they make with diligence and quality.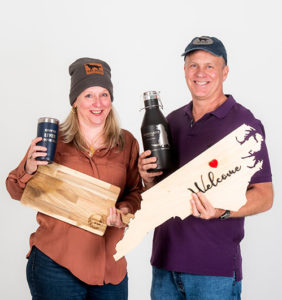 This family owned business was started in 2019. Jennifer and Jeff are not new to the business world. They have had other successful small businesses. In 2019 they found a way to combine both of their talents into a whole new business plan, creating customized products. Now they are putting their hearts into making Fat Dog Laser a fun loving personalized business to best meet their customers needs. They like to take the time to get to know the characteristics of their customers individualism to best fulfill the product uniqueness.
They have the largest laser in Raleigh which allows them to personalize tumblers, to signs, to tables. It truly is amazing to see art come to life in their shop. The best part about the process is working with Jeff and Jennifer because they take the time to find what you specifically want.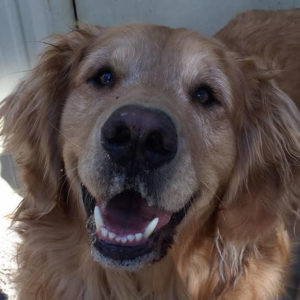 The name, Fat Dog Laser came from their beloved dog Guinness. He was a beautiful golden retriever that would eat anything in sight. A sweet goofy boy gave them the perfect name for their business which will allow his memory to live on.
You can see them on Instagram or Facebook to follow their journey.