First Picnic Experience of It's Kind in the WORLD
Fly on a Private Flight and have a Destination Picnic
Two locally owned and operated businesses have teamed up to offer an experience you can't find anywhere else in the world. Sweet T Picnics and Elite Aircraft Services are joining forces to offer customers what they are calling the "Wright Way to Picnic."  Guests will be able to take a private flight from Raleigh Executive Jetport to Kill Devil Hills for an intimate picnic right next First Flight! 
Since launching in October of 2021, Sweet T Picnics has become an award-winning luxury picnic company, and is known for their over-the-top picnic experiences throughout North Carolina. They pride themselves in partnering with local food artisans, and giving back to the community. Sweet T Picnics has one simple goal, to leave the world a little sweeter than the way they found it.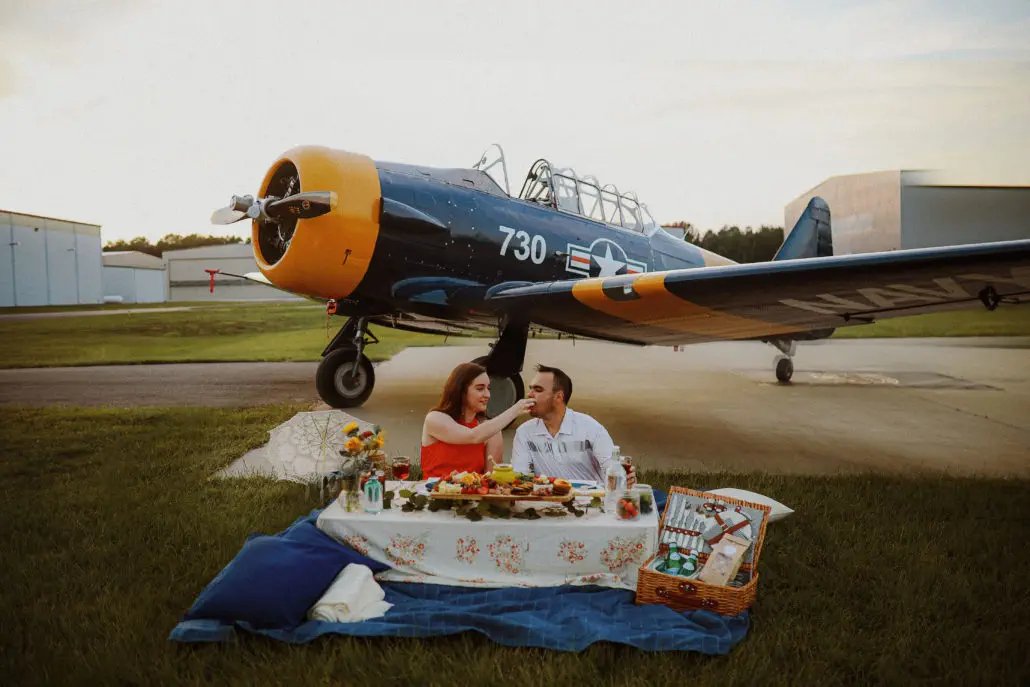 Their partner in pulling off this first-of-its-kind picnic experience, Elite Aircraft Services, is a highly praised full turn-key aviation company based in the Greater-Raleigh area.  This Platinum Cirrus Training Center offers flight lessons, and so much more.  Elite Aircraft Services can teach you to not only fly an aircraft, but also help you purchase, manage, and maintain your own aircraft.  The sky isn't the limit, it's the destination.
Thanks to the Wright Brothers, here in North Carolina, we get to claim the title of "First in Flight," and now thanks to Sweet T Picnics and Elite Aircraft Services we get to claim the title of having the first picnic experience of this kind in the world!  Are you ready for your private flight to your luxury picnic? The Wright Way to Picnic is taking flight April 23rd, 2023.