Happy 50th Birthday to our neighbors: Logan's!
We are celebrating this weekend at Seaboard Station and Galatea Boutique!
 Flower Power Tee Shirt Giveaway 
 &
Heat Wave Coupon below
Fresh honey !! City Bee honey is Back at Galatea!!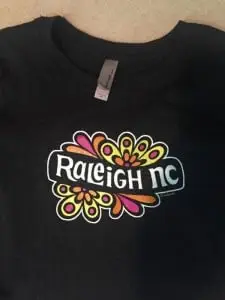 Enter to win this new design by Paul Friedrich Raleigh flower power tee! Galatea will give away 2 of these awesome new tees in your choice of size! Perfect timing for our 50 year birthday weekend bash for Logan's!
$19.65 Off Any $100 purchase of new, sale or consignment items, even artist consignments!
Offer Expires: Sat. June 20th 2015