Local businesses are offering affordable solutions to rising health care costs.
Save money on dental and eye care all while supporting local independent businesses.
Available to members of Shop Local Raleigh and their employees at no cost to your business and no monthly fees!
As a part of your Shop Local Raleigh membership, you receive vision perks at The Eye Institue's Seaboard Station location. Save money on your yearly eye exam, contact lenses, and frames. Unlike most insurance plans, you can use your vision perks towards glasses AND contacts in the same year and there are no limits on how many pairs of glasses you can use your discount towards.
$59 Routine Comprehensive Eye Exams
$75 New Fit for Contact Lenses
$50 Refit for Contact Lenses
30% Discount on all Frames & Lenses
15% Discount on Contact Lenses before Manufacturer Rebates
Call 919-200-4840 to schedule your appointment and make sure to #ShowSomeLocalLove to The Eye Institute with a shout-out on social media as a thank you for these awesome savings!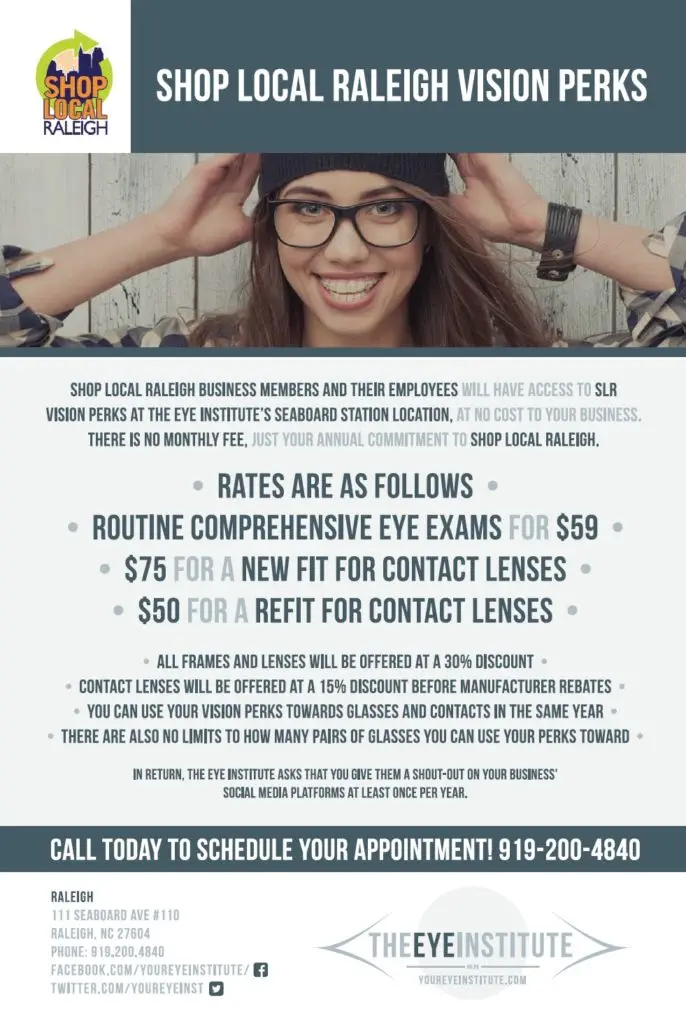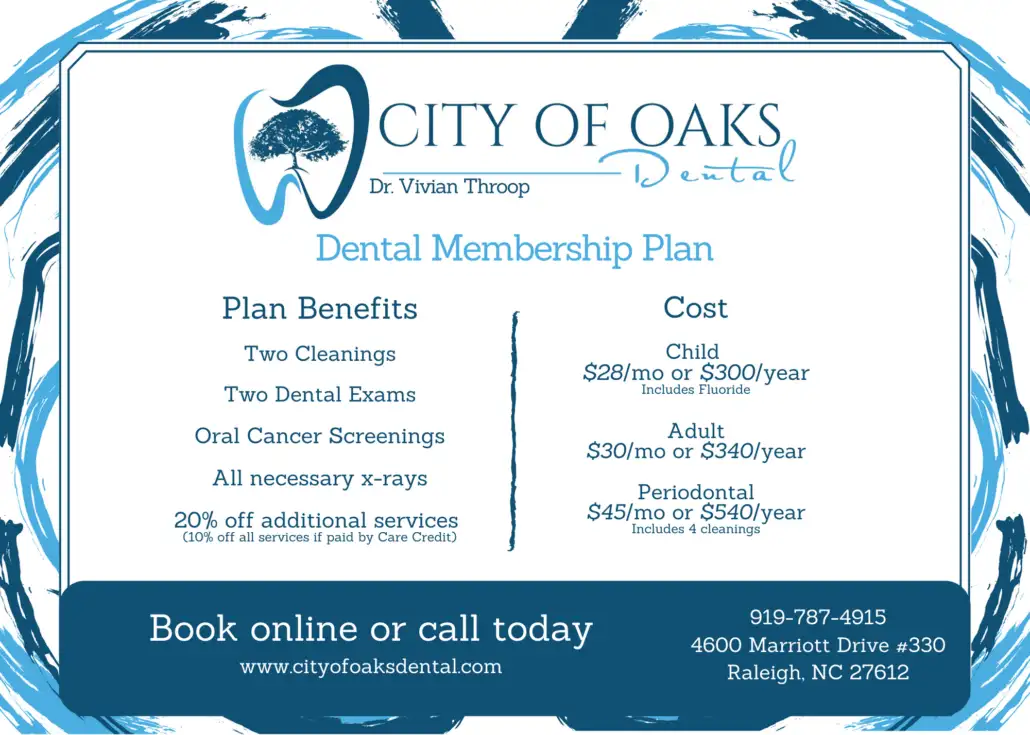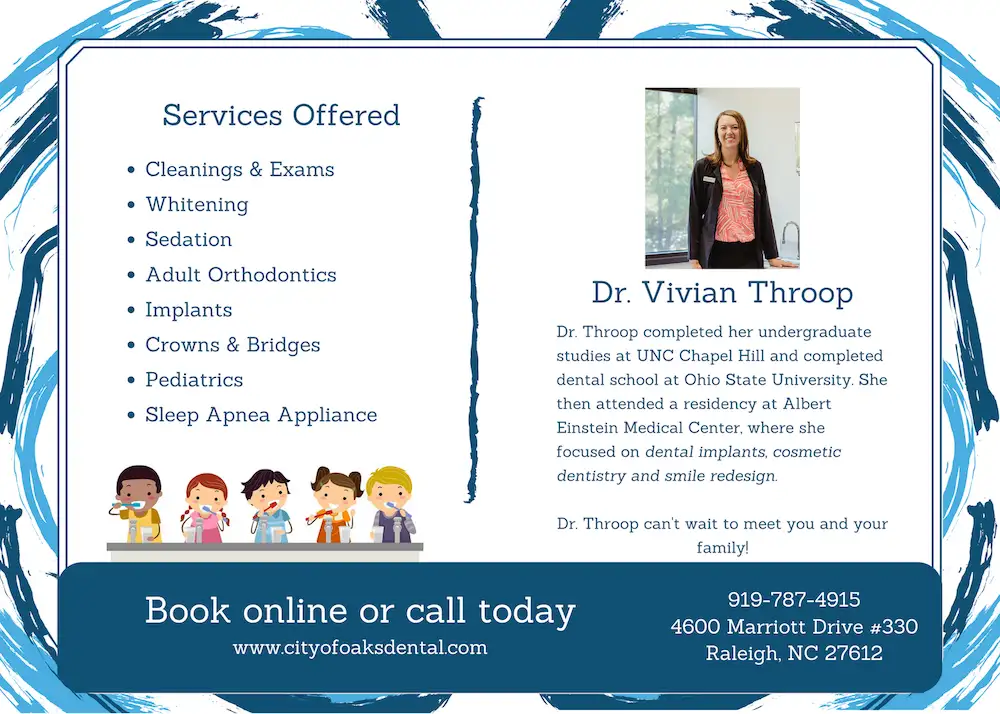 Dental Membership Plans are available for children, adults, and individuals with periodontal disease which can be paid monthly or annually at a lower rate. Dental Membership Plans include:
Two Cleanings (Four with the Periodontal plan)
Two Dental Exams
Oral Cancer Screenings
All Necessary X-Rays
20% Off Additional Services
Rates for the individual plans are as follows:
Child: $28/mo or $300/year
Adult: $30/mo or $340/year
Periodontal: $45/mo or $540/year
In order to help small business that want to offer dental benefits, City of Oaks Dental also offers custom (further discounted) prices for businesses (and families) that sign up 5 or more employees (or family members).  These plans are also available in annual and monthly payments. Dial 919-787-4915 to inquire about rates.
Available to small business to offer dental care for their employees starting at only $28 a month!
The in-house dental membership plan establishes a direct relationship between Downtown Dental's office and the employees. There are no insurance companies involved to make decisions or take markups. The employer determines how much of the monthly fees they will subsidize for each employee. Included in the plan are:
Basic Cleanings Twice a Year
Oral Cancer Screening with Cleaning
1-2 Exams per Year
X-rays
1 Emergency Exam
Up to 15% Off Any Treatment.
Plans for children 12 and under are also available starting at $25 per month as well as a Perio Maintenance Plan for $35 a month. Save more when you pay for the entire year up front! Call 919-948-7722 to enroll and schedule your appointment.