It was pretty tough for me to choose a topic after July 4th weekend. I want so many things right now from a coffee IV to drinking more to keep from withdrawal to wanting to eat my way through about 17 sandwiches. So, how about we just touch on all of them, starting with what put me in this state of sunburn and exhaustion: vodka.
So, I was lucky enough to visit the TOPO Distillery in Chapel Hill (relax, guys, it did smell really bad there but TOPO made up for it). We were met by the alcohol master, Esteban at the door of the distillery and were immediately given a cold, draft beer and his story of how he went from a financier to liquor king. I will write a full feature on the story of TOPO and how cool their product is, but for this moment I am bringing up this vodka because I am so upset I did not get some to drink for the 4th weekend. Literally TOPO's vodka was so smooth, and was made so well that hangovers are no longer an issue. WHY DIDN'T I THINK THAT WAS ABSOLUTELY NECESSARY?? Instead, I went for whatever was cheapest because I am still under the impression that I am a tank… which I have now realized is no longer true… you can ask The Pointe at Lake Gaston. And, I didn't move for like 10 hours. TEN HOURS.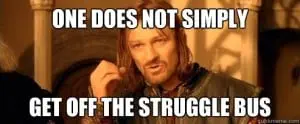 I was just hibernating, radiating extreme amounts of heat from my sunburnt forehead. I might as well have toasted some bread on it so I would not have gotten up that one time for an English muffin. I was like a space heater. Every time I move my eyebrows, my skin cries a little. Anyway, drinking TOPO could have really turned my Sunday from strugglebus to time-for-one-last-round bus. Stuff is g-u-d-e, GUDE.
However, since I am currently working with a few less brain cells than the day before, the next best thing to do would have been to eat my way through the struggle. But, there was only one thing I really wanted: my favorite sandwich in the whole, entire world. I would eat this baby if I was hungover…if it was my birthday…on my wedding day…before holding my first born child. I am literally obsessed and if you haven't tried it to figure out why, go do this today. Roll up to Boylan Bridge Brewpub and order the City of New Orleans. OMNOMNOMNOM. I just drooled on my planner. Actually, that last line was really disgusting. I need to gain some composure.
All of you southern BBQ people might be scoffing right now, but I LOVE pulled pork with barbecue-y stuff all over it. Give me that topped with fried onion strings and a side of sweet potato fries and I would literally build your IKEA furniture. If you do not understand the significance of that last statement, it is time you watch 30 Rock on Netflix (Tina Fey is my idol, btw). SO that's that.
Which takes me to how I am feeling this morning: Is there a reason that some little coffee fairy can't come into my room while I am still asleep and inject caffeine into my bloodstream? I think that is a completely reasonable thing to want. Since that didn't happen…I really needed to refuel with something that would kick me in the face with energy. And, I love some espresso. So, I visited Cup-A-Joe on Hillsborough Street and was not disappointed. Their espresso drinks were spot on. Sometimes, I feel like I am getting hot milk with no kick (cough, McDonald's, cough) but this latte was spot on. I just finished it and am currently waiting for it to open my droopy eyeballs, which I am sure it will.
Which btw, my eyes look like I shoved marshmallows in my bottom lids; so if anyone has a remedy for that, holla at your girl. I also need someone to do my laundry. And give me a puppy to play with for a few hours, I hear Cat Banjo has a new pup needing some lovin, and massage my shoulders, all while humming the Harry Potter soundtrack. Any takers?
 P.S. Porchetta I found out about your pork sandwiches a week ago and have been absolutely dying to hunt you down. Like stalking you on Google Images and everything. I want this sandwich in my mouth like yesterday. You can be my new favorite sandwich, just come closer to me! Pleaseandthankyou.