Meet the Owner Series presents…
Mark Steward- Mark Steward Team, LLC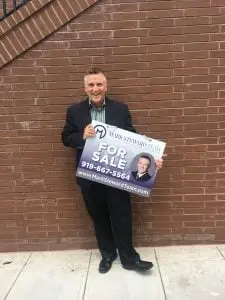 Mark Steward grew up in Nashville, Tennessee but did not stay there long after attending college at the University of Tennessee in Knoxville. He was unsure of what he wanted to do, knew he loved real estate, so he obtained his first real estate license in 1982. During the early 80s, interest rates were high and the housing market was slow. Although he enjoyed working with real estate, Steward decided to take a different path and began working in the travel industry.
The travel industry moved Steward to many places across the US. "Every city I have ever lived in, I only lived there on the weekends," said Steward. A typical week would involve flying to the Caribbean from Monday through Thursday, and returning to his current hometown on the weekend. He started in Nashville before moving to Atlanta and then on to Dallas followed by some time in Austin before moving to Fort Lauderdale and then up to Manhattan. In 2002 Mark returned to the South and settled down in Raleigh where he now calls home.
Steward's first retirement was in 2012 from the hotel travel industry, but immediately jumped back into real estate. Over the span of 5 years, he joined a few different firms before deciding to create his own firm. He noticed the internet was changing the real estate industry and saw an opportunity to create a new approach to using a real estate agent. Steward explained that millennials make up the market that responds well to technology, and are the people who are looking to buy homes. The real estate industry is competing with websites and services that will sell a home through the internet and his model is a way to compete with the internet competition. Steward started Mark Steward Team, LLC in September of 2017.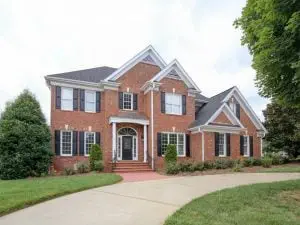 "My model is different," says Steward. "Why do real estate agents need a large commission when we can do it for a smaller amount?"
The model of Mark Steward Team, LLC is simple. Steward will sell a home for a flat rate of $999 for homes under $250,000. For homes over $250,000, Steward will sell a home for 1% of the selling price. "I sell people's homes for the smaller amount, as long as I can sell them their next home," said Steward.
Steward has an extensive background working in luxury travel and hospitality, so he provides luxury service to his real estate clients. "I am providing them with luxury service, at an affordable price," said Steward. "I am not cutting any corners because I want my customers to be my lifelong clients."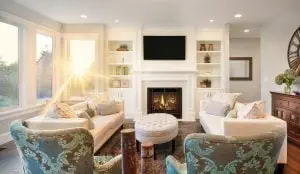 Steward's team is made up of himself, and Courtney Greer who is also a real estate agent. Mark Steward Team, LLC sells and works with everyone. Steward has sold homes anywhere from $150,000 to 2.3 million, with 50% of his clients downsizing. Steward loves to work with first-time home buyers and enjoys bringing them happiness through finding a house.
To describe Mark Steward Team, LLC as a genre of music, Steward said jazz. "There are many different instruments, playing many different sounds, that creates one, melodious tune," said Steward. He listens to jazz all day long, every day!
Steward has lived in many places, but says that Raleigh is one of his favorites. "Raleigh is a city that is full of diversity and is inviting to all types of people," said Steward. He emphasizes that Raleigh has a little bit of everything for everyone. From museums, to sports, to food, he says "no wonder there are 68 people relocating to Wake County every day!" Steward enjoys eating out with his husband downtown, while still maintaining the small-town feel. "Raleigh has the livability of a small town, but the amenities of a big city," said Steward.  
Besides real estate, Steward sits on the board for several non-profits, including The United Arts Council of Wake County, The Miss North Carolina Scholarship Pageant and Raleigh CrimeStoppers. He is very passionate about arts programs and enjoys being involved in the community. Although he has moved several times, Steward and his husband plan to stay in Raleigh for the rest of his life and will love every minute of it.

Check out Mark Steward Team, LLC at: https://www.markstewardteam.com/.
Written by Megan Brown
Shop Local Raleigh Intern
Shop Local Raleigh is committed to telling the story of Wake County's locally-owned, independent businesses. We take pride in the character these businesses bring to our community and local economy. When shopping at a locally-owned business, you are more than likely interacting with the owner! We started this blog to help you get to know these local business owners, in our community, better.