Shop Local Raleigh is committed to telling the story of Wake County's locally-owned, independent businesses. We take pride in the character these businesses bring to our community and local economy. When shopping at a locally-owned business, you are more than likely interacting with the owner! We started this blog to help you get to know these local business owners, in our community, better.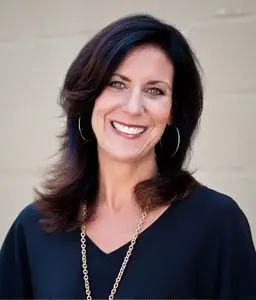 Today's Q&A was with Pam Mullaney, owner of dress. dress is a blend of new and pre-owned fashions! Here is what she had to say about starting her own business, what she loves about Wake County, and some advice for aspiring entrepreneurs!
How long have you lived here? 25 years!
When did you start dress: 2010
What did you do pre-dress? I worked in sales & marketing for a technology company
How did you get the idea to start "dress": I had taken a year off work to stay home with my youngest child. Having always loved fashion I wanted to find a way to help women to feel and look their best at affordable prices. I started the business out of my home selling pieces on eBay and within months my bonus room had turned into a store with rolling racks! Capturing my passion for curating a one of a kind look and helping style women, dress was born.  dress has always been about taking a passion and building it. Building a brand takes vision and countless hours cultivating relationships which builds your network. At the end of the day it is delivering your brand to your customer.
Your first store was on Glenwood South in The Carter Building; what can you tell us about "those days": Wow that takes me way back! It truly was a labor of love. After 6 months of rolling racks in our bonus room at home, we took a small space in the Carter Building. To get to the dress space, you walked through a chocolate shop. We spent 1 1/2 years at the Carter building, knocking down walls to increase the size of our space as our clientele grew. It grew through endless amounts of networking and of course the First Fridays were great! That building holds a sentimental place for me as it was truly the beginning for dress.
What do you love to do in your free time: Spend time with my family & friends!
Your idea of a perfect evening: Relaxing in our home with a glass of wine.
Favorite fashion style: Truly love the 70's inspired look – peasant top and bell bottoms. Love a look of laid back glamour as simple as a white tee, worn denim, stacked heel (or ballet flat) with a jacket or fur vest used for layering. The 70's are everywhere today whether it's a peasant inspired, off the shoulder, suede skirts, billowy sleeves, fur boa's/vests, jumpsuits and fringe!
Favorite fashion designer: Love so many! Chanel, Isabel Marant, Veronica Beard, Balenciaga to name a few!
Name the first handbag designer that comes to mind: Chanel
What's entrepreneurship mean to you: Being driven by your concept and your passion for success by fulfilling a need or opportunity in the market. Running a business that is ethical with a good business practice and ultimately being able to give back to your community.
Favorite place for a girl's night out: Generally, I like to go anywhere my girlfriends like to go!
What does being a woman owned business mean to you: As a woman owned business I believe if you are authentic in your work, if you're passionate about it and if you strive to better yourself, you will rise to the top.  It also means having the opportunity to give other women a chance to succeed.
What's your favorite saying/motto/quote: "People will forget what you said. People will forget what you did.  But people will never forget how you made them feel."  -Maya Angelou
What's one piece of advice you would give to aspiring entrepreneurs: Take your idea and really look for holes in the concept. If it makes sense, Do the Work. Be Prepared. Be one step ahead with your ideas. There are no shortcuts. Go for excellence.
Pam and her team at Dress at ready to meet you. They want to help you not only look your best, but feel your best! Women inspiring women, women looking their best- being their best.
Call today to consign or for a personal closet consult to see how you can achieve all your wardrobe dreams.