Meet the Owner Series Presents…
Claire Roberts, Claire Roberts Style
Claire loved her j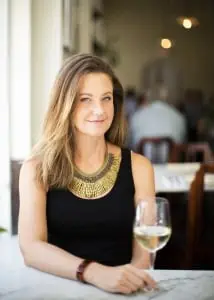 ob as a software sales account executive at SAS, but knew there was something calling her in the field of fashion. Upon the recommendation from a friend to build a career in styling, her true love, she began her journey into the field of image consulting.
Claire wanted to test the waters so she began styling family, friends, and anyone that would allow her. As her confidence grew, so did her drive to get business up and running. She trained with some of the top professionals in the field of Image Consulting, including Carla Mathis, Brenda Kinsel, and Bev Dwane. For two years Dwane worked with Claire on different aspects of fashion like color, fit and style, giving Claire the tools she needed to finally launch Claire Roberts Style. She was now an entrepreneur!
Claire's clients are mostly women and about 1/3 of them are men, their ages range from 20-60. Surprisingly some of Claire's clients are children, which she loves. Claire has a naturally keen eye for lines, colors, and shapes of ladies' and mens finery and knows how to pair them with a persons lines, colors and shapes. She will work with clients to determine their best personal expression through their wardrobe, adding pieces that flatter their shape and bring positive body image to their life. Many of Claire's clients have experienced weight loss, a job prom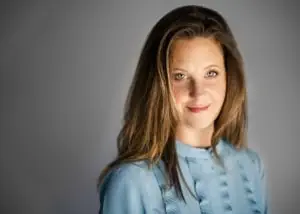 otion of some sort, or a major change in their daily lives which leads them to Claire and her expertise. "My goal is to have you walk into your closet and not feel overwhelmed by too many clothes, ill fitting clothes or outdated clothing. I always want my clients to feel like they have the appropriate clothing for the many roles they play on a daily basis."
Claire has taught numerous workshops on body image, giving people permission to take time to think about what they like, finding what they love and putting that into the context of style. Through these workshops she has learned a lot about how people think about themselves, their appearance and their self worth. Claire takes these thoughts and feelings and brings styling that improves confidence and self esteem, and leaves her clients feeling good about their every day appearance. And her passion is paying off! Recently Claire added her first two employees to the Claire Roberts Style team, Lindsay Benfer (Stylist) and Emily Neville, Style Admin.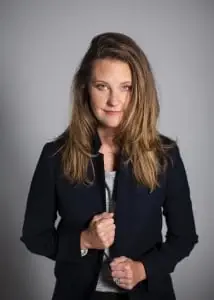 Claire lives in Raleigh with her husband, two children and their pet hedgehog.  She calls Raleigh home and been watching it's beautiful growth for the last 20 years.  "It has become more of a melting pot but still has a flavor all of it's own.  I think people are really proud of Raleigh and the vibrant city it has become."  Her advice to other future business owners is to "never be afraid to ask for help.  Just get your idea out there and talk to people about it."
If you are opening your closet to ill fitting, outdated, clothing, or you just need to freshen up your style a bit, reach out to Claire. She can help bring to light the best expression of yourself.
To check out Claire's website, please visit www.clairerobertsstyle.com


Written by Julianna Cruz
Shop Local Raleigh- Digital Marketing Intern
Shop Local Raleigh is committed to telling the story of Wake County's locally-owned, independent businesses. We take pride in the character these businesses bring to our community and local economy. When shopping at a locally-owned business, you are more than likely interacting with the owner! We started this blog to help you get to know these local business owners, in our community, better.