B2B Meeting: "Creating Synergy with Your External Business Partners"
Join us October 6 for our B2B meeting. This month, Gretta Handley, CXO at Skin Raleigh will be presenting the topic "Creating Synergy with Your External Business Partners." 
All small businesses owners and their employees are welcome to join us for this monthly power networking group. Come and meet fellow business owners, sharpen your networking skills and connect with local service providers. Great people and good contacts guaranteed. 
Day: Thursday, October 6
Time: 9-10am
Address: 410 N. Boylan Ave, Raleigh, NC
Advertising Opportunity in Triangle Business Journal's Restaurant, Pub and Brewery Guide! 

This elite publication will feature some of the best restaurants, pubs & breweries in the Triangle and will run in the same issue announcing The List of best Downtown Raleigh restaurants. 
To reserve your advertisement, complete this form. Advertisement form is due to the TBJ by October 7 and your Ad Creative is due October 14. Publication of the guide is set for October 28!
Solopreneurs Organize private SLR Members Tour & Lunch at the Well-Fed Community Garden!
Join us October 13th at the Irregardless Cafe's Well Fed Community Garden! The Well Fed Community Garden produces the fruits and veggies served at the Irregardless Cafe and allows volunteers to also take home a portion of the crops they help grow to feed their families!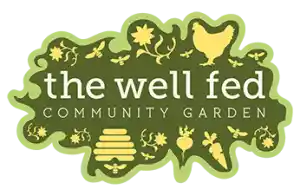 Come out and learn more about Urban Farming, what this means for the City of Raleigh, how these gardens are changing the health of our community and bringing people together. Irregardless will be providing a buffet style lunch for only $12! Healthy and locally grown of course!
If you plan on attending, please RSVP with Elizabeth Berry at eberry@eberrycpa.com so we can plan accordingly. Please bring a friend or two so we can all enjoy this private tour and educational experience.
Day: Thursday, October 13
Time: 12-1:30pm
Address: 1321 Athens Dr. Raleigh, NC 27606
Co-op Advertising for the holidays
CW 22 has p
ut together a special package for all members that may want to advertise on television during the holidays but find it to be cost prohibitive.
The co-op commercial concept allows for three businesses to work together to purchase a :30 second spot and divide it into three. CW will work to pair advertisers together in the commercials so that the content won't showcase like brands in the same commercial.
If you are interested in learning more about this concept, contact CW-22 rep Sara Treadwell today!
Sample on how the commercial sharing works:
•:30 TV Commercial
•3 advertisers—one from each category
•shoplocal intro
•:07-:08 advertiser 1
•:07-:08 advertiser 2
•:07-:08 advertiser 3
•shoplocal out
•Air Dates: Nov 14th-Dec 25th
•Cost: $1,200 per advertiser ($600 per month)