Raleigh Gains New Classic Rendezvous Spot
at 322 Glenwood Avenue
Glenwood South is Raleigh's premier center for arts and entertainment; now a new bar is arriving to build on that legacy. With glowing neon light and an avenue view through massive custom windows, Parliament, located at the corner of North & Glenwood, is the classic bar for a unique Raleigh and Glenwood South experience.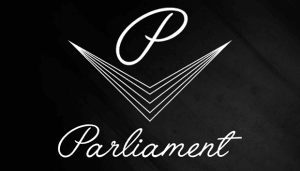 For this unparalleled collaboration, Jason Howard, the visionary mind behind The Cardinal and Brooklyn Heights, is teaming up with partners Brad Bowles, Ben Yannessa and Zack Medford of Isaac Hunter's Hospitality. The four close friends began as pioneers in Raleigh's nascent nightlife scene and have grown to become pillars of its flourishing Downtown community. Parliament combines these unique entrepreneurial forces into a singular experience unmatched on Glenwood South.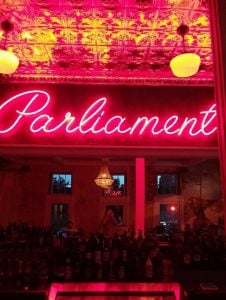 Jason Howard and Brad Bowles meticulously designed the space to take advantage of its perfectly perched position in the center of Raleigh's Glenwood South district. Howard and his team are excited to host Raleigh's booming population of urbanites as they watch downtown Raleigh come alive through the big bay windows and the Juliet balconies. The view of the action is simply unsurpassed.
The name Parliament harkens back to its French origins from the word "parlement", which means "to talk." Parliaments are used to bring competing ideas together to form a better way of life. Parliament, the bar, brings together different Raleighites, and different ideas as well.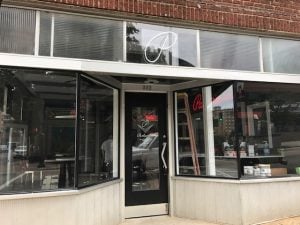 With breathtaking pieces from local artist Clark Hippolito, and the up-and-coming Alec Chambers, the bar is a work of art. Like all classic beauties, it just takes one look to fall in love, as Parliament speaks for itself.
Parliament is where you go for a beer after work, or to grab a cocktail before dinner. Where you take a new paramour for that intimate first date. Where you go to carouse with your compatriots into the darkest hours of the night. It's a place to come together and watch the future unfold.
https://www.facebook.com/parliamentraleigh/