Local Baker, Royal Cheesecake and Varieties, Creates Two Cheesecake Flavors For National Cheesecake Day
Local, family-owned baker and dessert caterer, Royal Cheesecake and Varieties (RCVcakes), celebrates National Cheesecake Day on Saturday, July 31, 2021 by selling their new cheesecake flavors at Midtown Farmers Market in North Hills from 8-12pm.
This first cheesecake flavor is a Cherry Bourbon BBQ Cheesecake. It's their decadent cheesecake infused with a Cherry Bourbon BBQ sauce and topped with cherries baked on a graham cracker crust. The second cheesecake is a Baby Vegan Sweet Potato Pecan Cheesecake. It is North Carolina inspired featuring sweet potatoes from local farmers baked into the cheesecake on a spiced pecan crust. Customers can purchase these new flavors as well as some classic flavors on Saturday, July 31 at Midtown Farmers Market.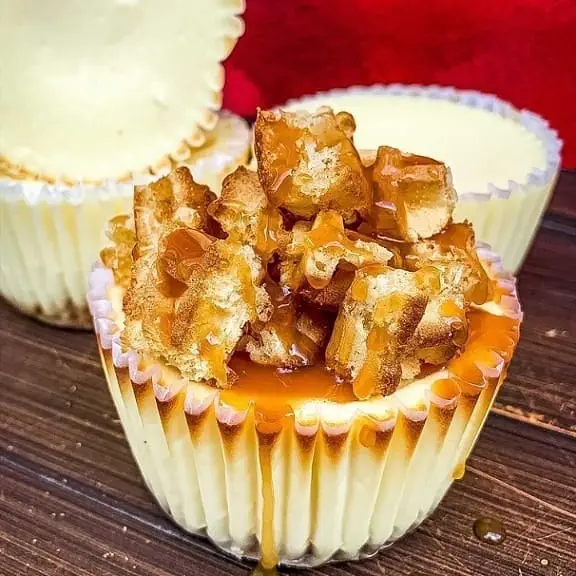 RCVcakes have created some delicious cheesecakes including their famous "Chicken and Waffles Cheesecake" (pictured here) as well as "NC Moonshine Peach Cheesecake" and "Biscuits & Gravy Cheesecake" all featured on ABC11 News. We believe the Cherry Bourbon BBQ Cheesecake and Baby Vegan Sweet Potato Pecan Cheesecake will be a customer's favorite as well.
About Royal Cheesecake and Varieties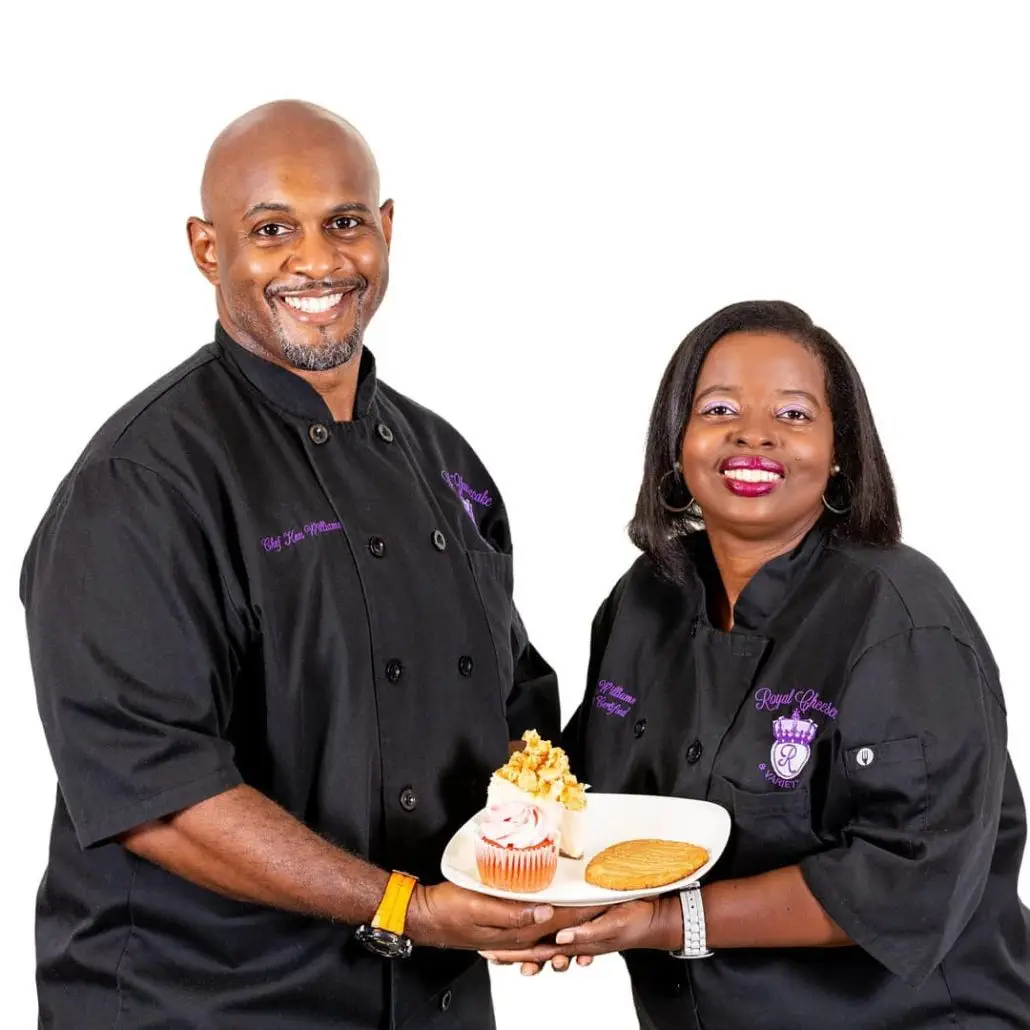 Husband and wife team, Chef KennethJ and Baker Tamara, have been baking for over 15 years, and together, they created Royal Cheesecake and Varieties in 2013. Now, you can purchase their decadent desserts, including cheesecake, pound cake, cakes, cupcakes and cookies online, or at various markets and events.
To learn more, visit rcvcakes.com
Follow on Instagram, Facebook, and Twitter @rcvcakes