When you Shop Local, it helps to keep our community unique: Where we shop, where we eat and have fun — all of it makes our community home. Our one-of-a-kind businesses are an integral part of the distinctive character of this place.
When Shopping Local, you Get better service: Local businesses often hire people with a better understanding of the products they are selling and take more time to get to know customers.
Here's a list of 20 more local businesses that have joined Shop Local Raleigh and are part of the make-up that keeps our area unique.
Show Some Local Love today.  Click here for a full directory.
Dynamic Print Solutions


Dynamic Print Solutions is a sophisticated, digital printing company headquartered in Raleigh, North Carolina, specializing in the creation of distinct signage and displays. From banners and signs to window graphics and vehicle wraps, Dynamic Print Solutions has the technology and the creativity to help your organization communicate in ways that make the difference.
Rain Water Solutions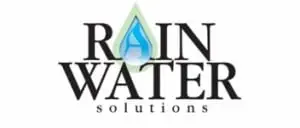 Rain Water Solutions manufactures and distributes the 65-gallon Moby rain barrel and the 50 gallon Ivy rain barrel. Both models are made right here in beautiful NC! Working with residents, local and state agencies, and public and private institutions to develop custom solutions with the intent of protecting their landscape investment and reducing the use of costly, treated water. The goal is to educate and engage clients on the importance of protecting water quality through conserving water and reducing storm water runoff.
Sire Screen Printing

Sire Screen Printing prints tee shirts and other garments for local businesses, schools, organizations, sports teams, etc. They offer many high quality products including T-shirt, Long Sleeve T-shirts, Polo Shirts, Crewnecks and Hoodies. They offer highly competitive pricing and offer low setup fees starting at $25. They look forward to working with you!
Tommy Dwight (T. Dwight Financial) is an Independent Financial Planner helping clients build a plan from the ground up on a complimentary basis. I enjoy working with a wide variety of individuals & families, sole proprietors, start-ups and small businesses – including independent contractors. Everyone is unique – their plan should be too!
Midtown Grille

Midtown Grille is North Carolina Regional Cuisine at its best. Nestled in the heart of North Hills Raleigh, Midtown Grille is a favorite neighborhood restaurant. Their chef prepared dishes are progressively American but inspired but the southern classics and feature only the best seasonal ingredients from our local farmers, fishermen, foragers and artisans. GM/Sommelier Max Trujillo & Exec Chef Benjamin Harris.
Marbles Kids Museum Store 

Imagination, discovery and learning come to life through the mix of innovative, educational and whimsical merchandise. Marbles Corner Store toys and games are specially picked to enhance the play in our exhibits, giving you the opportunity to bring the power of play home. Proceeds from the Marbles Corner Store benefit They pride themselves on providing quality made and sustainable products to the community, and carry award winning brands like Melissa & Doug, Hape, Janod and more.
Lawson Insurance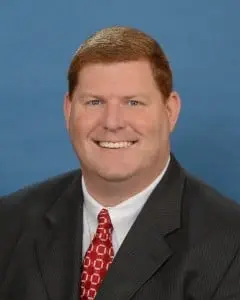 The Lawson Insurance Group was started by Ken Lawson Sr in Raleigh in 1974. Ken Jr, Miller, and Michael now own and run their 3 offices. Lawson Insurance Group is a full line insurance agency writing Homeowners, Renters, Auto, Business, and Life Insurance. They have maintained an office in Raleigh since his Dad started the business and now have offices on Six Forks Rd, Durant Rd, and Guess Rd in Durham. The Lawson's believe in providing their clients with the customer service they deserve and they do it Family Style. When you're a Lawson Insurance Group client, you are family. Whether it's in their office, on the phone, after hours at your home or on the weekend, you can count on hearing what you need to hear to help you protect what matters most to you.
Relish Café and Bar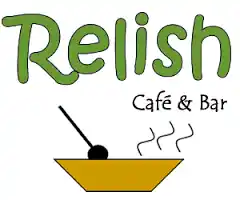 At Relish Café & Bar, they focus on comfort foods–anything that is homey, rich, and hearty and conjures up images of nostalgic indulgences shared with family and friends. They food is of the "new southern" style—southern classics that have been modernized and made with more current ingredients while still retaining the heart and comfort of the original dishes. Everything is made from the best ingredients available with the shortest distance from farm to market and served as overflowing portions—all while keeping the prices comfortable, too.
Raleigh based shop featuring Artisans from all over North Carolina. Going Local is all about supporting the artisan community in every facet.  They are a gallery shop consisting of handmade items from Artist all over North Carolina.  They host a vast assortment of artisans from fine art to whimsical, from all mediums and inspirations.  This collection includes local painters and photographers, of various styles from modern, mixed media, contemporary, abstract, encaustic and fanciful, to fine oils on canvas.
CockaDoodleMoo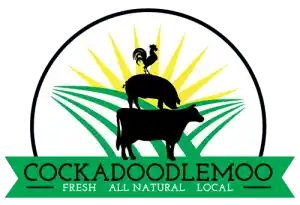 CockADoodleMoo, Food Truck and Catering, is owned and operated by Doug and Jolie Rollins along with their rescue beagle Roscoe. Their focus is Traditional and Global BBQ along with Gourmet Sandwiches featuring fresh, all natural and local ingredients. Their values are core to everything they do: Charity, Community and Culture.
Art Source Fine Art & Framing 


Founded in 1990, ArtSource Fine Art has established itself as the premiere fine art gallery in North Carolina featuring the works of over 70 artists from the Southeast and beyond. They are approaching their 25th year in business, owned by Nancy McClure and Sharon Tharrington. Their goal is to continue to provide art consulting and framing services to private collectors, businesses, health-care institutions and hospitality clientele. The gallery is located in a vibrant urban area known as "Midtown Raleigh", home to a vast selection of restaurants, shops and services.
 Gina Scott and Associates 


Gina Scott and Associates will partner with you, helping you better understand your business through improving accounting systems, proactively creating processes and educating you about your financials. They accomplish this by leveraging cloud-based technology that provides accessibility for a mobile, versatile work environment best suited to today's entrepreneurs. They offer CFO, Controller and bookkeeping services, assembling a team who will rally behind your business vision to enable your success.
Carolina Moon Store 

Carolina Moon Store is a locally owned and operated company that is your source for North Carolina and beyond lifestyle apparel and accessories. They carry NC and Raleigh themed t-shirts and accessories as well as Collegiate themed t-shirts and accessories. Carolina brands sold are Fish Hippie, Simply Southern, Press Box, Heybo, Lake Life, Southern Charm, Southern Fried Cotton, Southern Strut , OBX, Fripp & Folly, Carolina Moon, Dirty South, Southernly Stated, Hook & Bones, BrackishLife, Bo' Ties, Calhoun & King, Southern Catch, Southern Born & Bred, Quacks & Racks, Old South Apparel, Southern Lakes Shirt Co, Girls 'Round Here, Old Plantation, and Wild Side.
Nutrition Andrea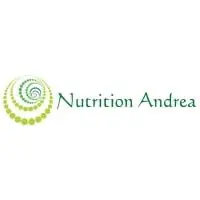 Nutrition Andrea provides individual nutrition counseling, speaker services and nutrition presentations for groups, Nutrition in Your Kitchen including pantry clean outs and grocery tours, and other nutrition and wellness related services. Through their web site, they offer customizable menu planning, and siding choices. They strive to put customer service and satisfaction as our top priorities, and have many satisfied customers.
Above & Beyond Carpet Cleaning 

Above & Beyond is a full service carpet cleaning company specializing in steam cleaning, stain and odor removal, and protection for your carpets, upholstery and leather. The safety, comfort and health of your family is very important to them. Rest-assured, all of their cleaning products are environmentally safe & non-toxic.
Carolina Yard Barns  

At Carolina Yard Barns, their philosophy is they want to build you a shed that will give you the extra storage space that you need and that it will last for many years. They can help you create a shed to meet strict HOA guidelines or a shed that will match the structure of your home. They offer a wide variety of styles, sizes, options, and siding choices. They strive to put customer service and satisfaction as our top priorities, and have many satisfied customers throughout the Triangle.
Owens & Miller  

Will Owens and Kimberly Miller formed Owens & Miller PLLC with a simple mission: Deliver exemplary legal services and results while simultaneously providing excellent client service with compassion and empathy. Located in Raleigh, the law firm represents individuals throughout central and eastern North Carolina who need representation in personal injury matters.  They primarily handle car accidents, commercial truck accidents and motorcycle accidents, including claims for wrongful death in fatal motor vehicle accidents. Also handling workers' compensation claims and Social Security Disability appeals. Will and Kimberly both have local roots and have practiced law in central and eastern North Carolina since graduating from Campbell Law School.
Total Experience Travel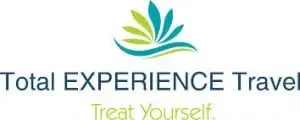 When You Simply Want to Enjoy the Moments and Make the Memories! Contact us  for a free Personalized Travel Consultation.  Total Experience Travel will work with you one on one, at no extra cost to decipher travel options in your best interest around your Destination Wedding, Honeymoon, Family Celebrations, Girlfriends Getaways, Sports or Spa Enthusiast Adventures, Culinary Voyages, Eco-Adventure Expeditions….. any Special Interest Travel!
Vintage Shops at the Krate  

Vintage Shops at the Krate offers vintage mid-century modern, upcycled, and handmade furnishings as well as jewelry, clothing, and collectibles. Located on 508 St. Mary's St. in the same building as the Record Krate. The Record Krate, also a small locally owned and independent business, in the Glenwood St. district, houses My Vintage Gems, Boot & Trunk, Retro Modern Furnishings, and the Mod Room bring you the best of vintage treasures!
Holy Rose 
The Holy Rose was created to benefit the entire community, regardless of one's spiritual belief or religious practice. They have books, herbs, metaphysical item's, readers, crystals, candles, oils, healing items and more.