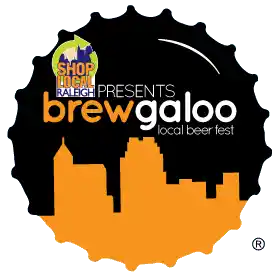 We want to give you the opportunity to volunteer at Brewgaloo!
Did you know that Brewgaloo is organized by a local grass roots non-profit, Shop Local Raleigh?
Volunteering means fun, local love and pitching in for a local cause! At Brewgaloo, you are able to interact with event guests and brewers.
To sign up or for more info, click here!
Volunteering at Brewgaloo will also get you a cool event t-shirt and two tokens redeemable for NC Beer! 
Worried about signing up for the last shift of the night and you don't get to use your tokens? Have no fear, we will make it worth your while and you won't go home thirsty.

So join the fun and volunteer at Brewgaloo, NC's largest beer festival!
For questions, reach out to us at: brewgaloo@shoplocalraleigh.org
Follow Brewgaloo on Twitter for updates: http://twitter.com/brewgaloo
"Like" Brewgaloo on Facebook: http://www.facebook.com/Brewgaloo