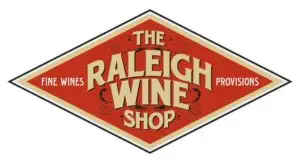 Located on Glenwood South, The Raleigh Wine Shop is an independent, locally-owned shop that has become a cornerstone of the downtown Raleigh community that focuses on artisanal, small-production, real wines, made by real people from around the world.
The Raleigh Wine shop was first opened 10 years ago in May. Started by three men who all wanted a change in the wine shops they were surrounded by. They wanted a store that had products that were honestly made, not putting any additives in the wine. It took them a while to open up because they wanted to hand select all their wines to make sure they had the best quality wine selection. Not only did the owners want quality wine in their shop, but they encouraged the education of wine as well. The Raleigh Wine Shop began offering classes to educate and have a fun experience.
The Raleigh Wine Shop is always being involved in supporting the community. Being a part of the neighborhood makes them love what they do. Being in the same spot for 10 years has allowed them to see the opportunities Raleigh has grown into. The Raleigh Wine Shop is always open to collaborating with local restaurants in the area.
They are excited to be offering classes, taste testings, fundraisers and events soon! The goal is for everyone to feel safe and comfortable during this transitioning time. Check out their website to stay updated on upcoming classes and events. Also follow their Facebook, Instagram, and Twitter for the latest scoop on what's going on at The Raleigh Wine Shop.