United Restaurant Equipment Company is a family-owned business, and a leader in the restaurant equipment and supply industry. Opened in 1952, URECO is a full-service dealership which specializes in design, supply, delivery, and install of commercial kitchen and dining equipment. 
The company began in 1952 when the famil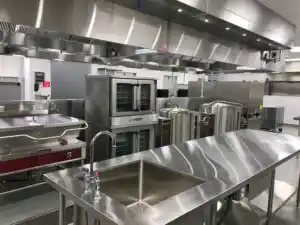 ies grandfather came home from WWII with nothing but hopes of owning his own business. He bought out a furniture and restaurant equipment business, turning it into only selling restaurant equipment. He studied engineering at North Carolina State University which helped him be able to work with the equipment. After that, his son came into the business in 1970 and b
ecame a family owned business. Now passed down through the years.
United Restaurant Equipment Company is always excited to show their products in their showroom. This showroom is full of everything you would need whether you are a school, restaurant, nightclub, hotel, or non-profit institution, you will find that United employees are committed to customer satisfaction. These employees enjoy seeing the success in others businesses. They can accommodate your needs from the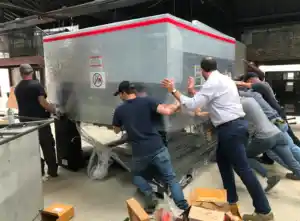 smallest request, to the largest project. They also do custom orders for any specialized equipment need. They take pride in representing only reputable manufacturers, with high quality products, to keep your business or facility running smoothly. The goal is to help businesses stay in business and United Restaurant Equipment Company can do that for you. They are dedicated to employee education, so we can provide you with the most thorough and accurate information and service.