We know it's sometimes just plain easier to stop at that big box shop and get everything you need in one stop… but is your gift personalized, did you receive excellent customer service, were you wowed and compelled to write a glorified review about how special the experience was? Not so much?  Well we believe you can get the experience of better customer service, finding gifts that are just what you were looking for and leave you wowed and wanting to write a review!
When you shop local, 51.1% of every dollar you spend is recirculated in our local economy compared to only 13.6% with a national big box store. So next time you think it's easier to just make one stop, think about your community- the investment you are making and how really in the long run, you may not be saving any time or money by going to just one place.
Shop Local and Independent today and keep more of your hard earned money right here!
Welcome to variety…. Shop Local Raleigh.
BREW is a Coffee & Beer Bar just north of Downtown Raleigh in the Seaboard Station area. Serving Raleigh Coffee Company as the main coffee roaster; you will always be able to find a great selection of rotating coffees featured from other local roasters to highlight the amazing coffee our area is producing. With the growing population of breweries in the Triangle they have the pleasure of featuring a different local brewery on a rotating basis. Whether you need your cup of joe, hot tea, a sandwich or a cold nitro brew, you can find it all at BREW Coffee Bar.
Iced Cupcakes
A fun little cupcake shop that offers delightful desserts, Benelux Coffee, Brood Soda and a small selection of cold drinks.  Iced Cupcakes also has a small retired postal jeep that they use for food truck events and delivering yummy cupcakes to you! Get Iced~
This Scratch Kitchen and Bourbon Bar uses fresh ingredients to
create simple yet elevated American fare served by a staff who share their same passion for food and drinks.  The Oak also has a wide bourbon selection featuring an in-house aged bourbon, a unique and delicious selection of wine, and local draft beers. They offer lunch, dinner andSunday brunch starting at 9am. Sit inside or outside on the patio in the courtyard.  Available for private parties, after work happy hours, and more.
Red And White Shop
As the local retailer of all things NC State, the Red and White Shop
has been providing Raleigh (& anywhere else) quality collegiate licensed products and merchandise since 2008. Owned & operated by an NCSU alumni, they take great pride in their customer service in finding the right North Carolina State University item; whether it's a cheek tattoo, the perfect Mr. Wuf sticker, a beautiful tie-tack, a cozy hoodie, a few funky koozies, a sturdy tailgate tent or even a sharp-looking collar for your Wolfpack pup… they have something for any and every Wolfpack fan.
Troy Mezze 

Allow yourself to be transported to Turkey by the rich flavors and intoxicating smells of authentic Turkish cuisine. One must only travel so far as historic Blake Street in downtown Raleigh to obtain a ticket to the Mediterranean. Owner Arif Denk, a native of Troy, provides his guests with the opportunity to experience the warm hospitality of his hometown where he learned the secrets of authentic Turkish cuisine firsthand. Upon entering, you will feel as if you have stepped off a boat into an authentic Turkish bizarre – ready for Raleigh's best in Turkish Mediterranean dining.

Game Day Sports Outlet is locally owned and independently operated located on Falls of Neuse Road in Raleigh. Game Day Sports outlet features fully licensed apparel, collectibles, home decor, gift items and more for the sports fan in your life.  They currently have 80 professional and collegiate teams represented in store! GDSO has become the partner for many local alumni and fan groups throughout the Triangle. Lots of great gift items for you or a friend at great prices! Follow them on Instagram at Gamedaysportsoutlet and Twitter @GameDaySprtsOut
Little Details
Little Details is an online boutique specializing in personalized gifts and boutique apparel. Launched in October 2012, Little Details began with handmade monogrammed items, and has expanded to include the latest trends in clothing, jewelry and home decor, all at customer friendly prices!
Dos Taquitos Creedmoor 
Established in 1991, Dos Taquitos reflects the music, art and food that Carlos Salamanca carries from his travels to Mexico. Bringing the streets of Mexico to the Triangle, Dos Taquitos offers an authentic flavor and feeling to every person that enters the door. Like a Mexican tianguis or market, Dos Taquitos' vibrant walls tell a story with a reason behind every basket, hat, clay pot, poncho, mirror or piece of junk or famous artwork. A place to talk, learn, sing, laugh, eat and drink, Dos Taquitos is great place to visit any day of the week!
Stealz 
Stealz is the FREE mobile app that rewards you with awesome deals for sharing photos with your friends! Available for iPhone & Android. Stealz rewards customers for not only making purchases, but for sharing their experiences. Stealz is focused on helping business owners understand their social media needs, and showing them that using their loyal customers to promote their brand is a mutually-beneficial and ideal solution. Shop Local Raleigh members get a 20% discount (that are new sign ups within 45 days), so it's only $32/month for the 1st year!
Fresh Air Home Solutions 
Fresh Air Home Solutions is a family owned and operated company dedicated to improving indoor air quality as well as reducing in home energy consumption. At Fresh Air Home Solutions, they understand that the decision to make your home healthier and more energy efficient may be a new and confusing process for many home owners. Their technicians possess an intimate knowledge of how the heating and cooling system works. Their level of expertise, matched with our company's rigorous training standards, guarantees that your home will always be in good hands.
Top Shelf Design 

Top Shelf Design focuses on your business, understands your culture, and learns about your products and target audience so they can develop strategic designs that address your business objectives.Top Shelf Design's team consistently produces effective and cutting-edge web, print and branding material using the highest quality technology and materials to visually communicate your message. From the designers to the account managers, we promise to be a design firm that you enjoy working with.
Hands On Health 

Clients visit Hands On Health for therapeutic and medical massage services so that they may feel better and remain well. Therapists offer specialized treatments for orthopedic and chronic pain conditions as well as sports related injuries. Hands on Health staff therapists are also highly skilled in therapeutic and relaxation techniques. The staff has the knowledge, expertise and versatility to meet their client's individualized needs and have one objective: utilize their skills, compassion and knowledge to help their clients feel better and remain well.
Lisa Stewart Designs 

Cultivating your sophisticated style with inventive, elegant home decor and personal accessories. They use luxurious, eco-friendly materials for you and your home. At Lisa Stewart Designs, they believe that beautiful art should be a part of everyone's life and their fine art, fashion accessories and gifts are specifically designed to enhance ones personal sense of style and sophistication. Handcrafted fine leather goods from expansive tech/media bags to lovely clutches, jewelry, photography + music straps, beer + wine accessories, journal covers and much more. They offer personalizing and customizing on most items.
Total Merchant Services 
Total Merchant Services was founded in 1996. They have quickly become a leader in the merchant bankcard business by providing innovative and cost effective solutions to merchants who accept credit cards for the payment of their goods and services. They've established business partnerships with a number of leading vendors so that we can provide customers with the highest-quality and most reliable services available. TMS is offering to let them review your merchant statements and they will beat the competitor by 20%.
Bradford Luxury Apartments & Townhomes 
Bradford Luxury Apartments & Townhomes is located in Preston neighborhood in Cary, NC. With an ideal location and easy access to Research Triangle Park, young professionals are flocking to this new establishment. Bradford is proud to offer first-class amenities, including an indoor resistance pool, hot tub, golf simulator, media center, yoga room, saltwater swimming pool, outdoor pool cabana, sky deck, gated parking, dog park, and even an indoor pet salon! Give them a call to schedule your private tour today!
WineVine-Imports 

Visit WineVine-Imports, a locally owned online store, for a selection of wine related products to choose from. Categories include wine furniture, storage, accessories, glassware, gifts, personalized items, and more. Many items are available for free shipping specials. Visit online to browse our selection today!
Beach Decor Shop 
Beach Decor Shop is a top destination for beach home products. From a single nautical pillow to an entire set of coastal bamboo furniture, Beach Decor Shop has it all. Other products include beach home decor, kitchen dinnerware, beach themed bedding, unique beach home art, and so much more. Visit today for free shipping specials.
Lamps Boutique 
A locally owned online lighting store shopping for all your home lighting needs. Products range from beautiful chandeliers to simple, yet elegant home lighting options for kitchens, bathrooms, family rooms, bedrooms, and more. Visit online to shop now and browse free shipping specials.
Trinity Commons at Erwin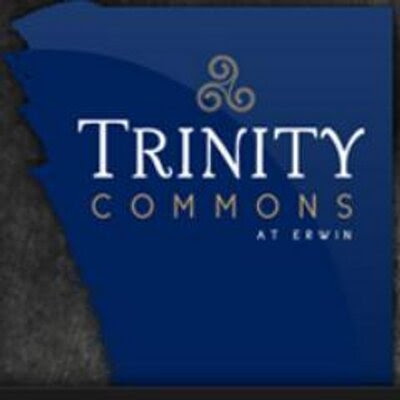 Trinity Commons at Erwin offers various luxurious amenities, including an indoor theater, outdoor saltwater pool, steam room, sauna, and conference rooms. They are located next to Duke Medical Center, and other area attractions, including shopping, dining, and other entertainment within walking distance.
Please take a moment to welcome all of these members, check them out online and let them know you heard about them from Shop Local Raleigh!
Our local community is getting stronger and stronger! Thank you for being a part of the buy local movement!
Copyright © 2015 Shop Local Raleigh, All rights reserved.