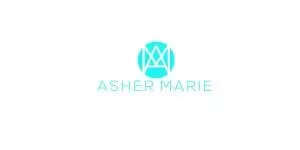 Kaylee Schatz-Berg spent most of her early childhood immersed in the outdoor abundance of the Paradise Coast in Naples, Florida.  From relatively modest beginnings, Naples' beauty offered Kaylee the perfect backdrop to motivate hard work, perseverance and an appreciation for sunny skies, salty air nature's endless beauty.
At the age of seven, it was clear Kaylee's surroundings began manifesting daily inspiration. In creatively accessorizing her otherwise basic wardrobe ensembles, Kaylee became determined to push the limits. Attending a school that required daily uniforms often limited her ability to express herself. Nevertheless, Kaylee found a way to defy the status quo by decorating her saddle shoes with markers and colorful tape, rolling her skirts to shorter lengths, tie-dying her socks and accessorizing her basic white shirts and backpacks with colorful patches, coastal tokens and fabric swatches. Perhaps this initiated her lifelong love for art and obsession with individual expression.
After college, Kaylee pursued a decade long career in marketing, real estate and interior design in both the Washington, DC and Raleigh, North Carolina suburbs. While surrounding herself with beautiful design, eclectic people and dynamic visual stimulation, Kaylee believed she was destined for something more encompassing of her passions. She wanted to find an even larger platform to share her love of design, travel, and fashion. And in keeping with that goal, Asher Marie was born!