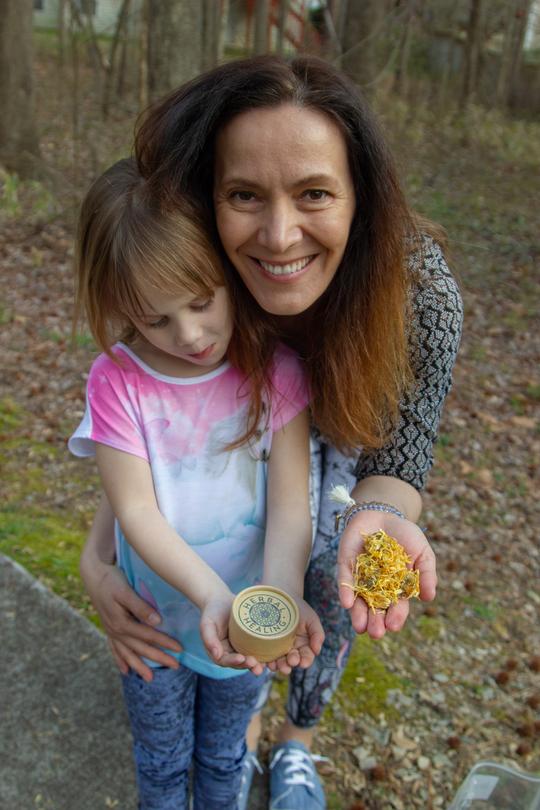 Judit, our founder's son suffered from eczema all his life. After nine years of struggles and itchy skin, she consulted with a herbalist and used her research background to come up with an innovative skin care formula that helped her son's skin heal, and is now helping others! We invite you to try Herbal Healing today!
Mother's Healing balm can be used almost daily for scratches, bug bites, wounds, dry skin or just to protect skin after each swim lesson.
Do you have dry, itchy skin, heavily scratch your skin after bug bites or just need some good nourishment and protection for your skin? Give Herbal Healing's herbal salves a try!
Herbal Healing's innovation is as much in the organic ingredient selection as is in packaging. We are using compostable tubes, to drive our message that we care about healing skin as much as we care about saving the Earth from waste.