Gini's Crafted Beverages is rapidly entering the 'Wellness' market and changing how millions of people around the world manage their health. These beverages are healthy alternatives for vegans, holistic health-conscious customers, and customers with chronic health concerns such as digestive and inflammatory issues.
Gini's motto is 'My Drink, My Way' and we make products using natural ingredients that can be adapted to everyone's personal preference.  Gini's product lines include Ginger Beer Concentrates (Summer Fresh; Dry & Spicy) and Ginger Wellness Shots (Regular; with Turmeric, or with Turmeric vegan version; and with Peppermint).  Gini's was started to share the founders' passion for incorporating natural superfoods, such as ginger and turmeric, in a daily wellness routine that supports healthy body functi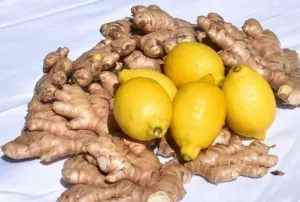 ons.
Gini's vision is to create consumer awareness of the powerful benefits of ginger while providing a variety of high-quality, refreshing crafted products that energize, and support wellness practices, to individuals, retailers, and restaurants in convenient packages.
Gini's newest offering:
"Ginger Beer Concentrate" has made its way to multiple restaurants across North Carolina. The product is formulated to align with consumer preferences for products with all natural ingredients.  Our process is designed to mellow the sharpness of the raw ginger while keeping its distinctive flavor intact, providing an exciting base to create distinctive cocktails and mocktails. Restaurants are now able to better maintain the discerning customer.  Furthermore, restaurant owners are also seeking non-alcoholic beverages to offer the sober-minded customer.
Check out the benefits and learn how you can transform your health with Gini's Crafted Beverages HERE