Cary Cart Company offers a superior product at a competitive price with great customer satisfaction. We service clients throughout North Carolina—from the Triangle, to the coastal area, to the mountains and everywhere in between!
Our Story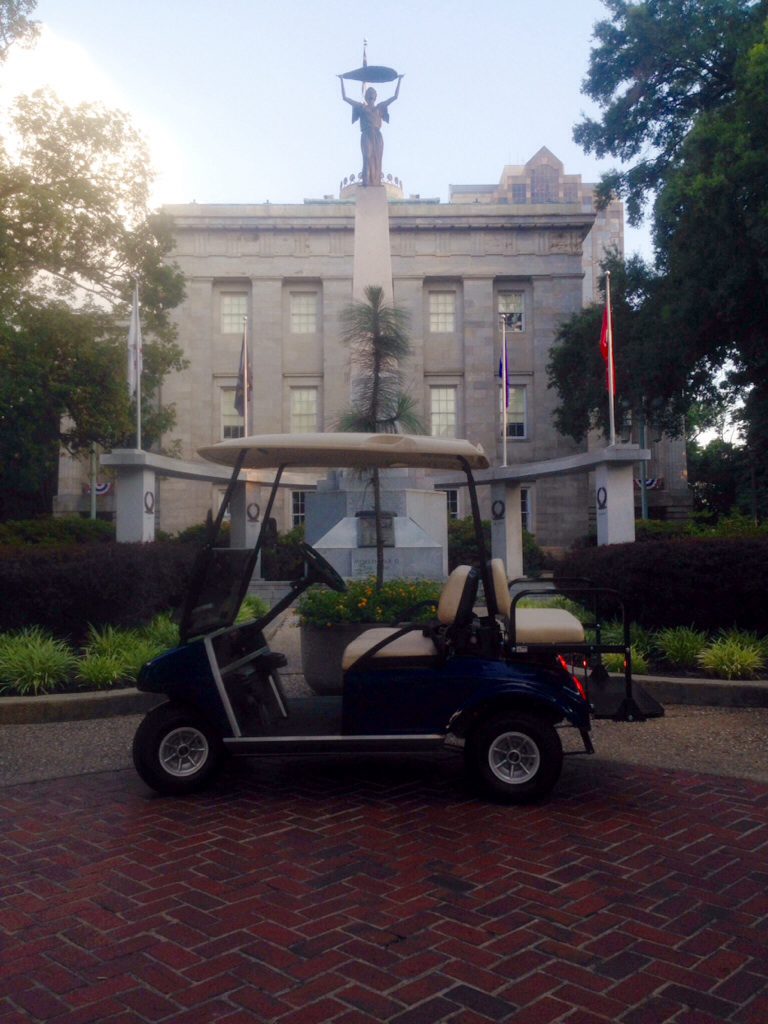 As many good stories do, ours began with a Dad looking to spend quality time with his adolescent son. One standard golf cart purchase, a few upgrades and some "cool additions" later, we were hooked to customization! With each and every additional project we took on, we would strip a little more, add a little more and find some really outrageous colors and accessories to top off the customization process.
Our custom golf cart collection grew rapidly and became quite a hit in the Bald Head Island community where we spend our summers. The brightly-colored, music-thumping carts became our signature, and provided us with a foolproof way to find family members in an instant.
However, the exclusivity of our carts didn't last. Before long, friends and family were asking us to customize their carts for them, so we did. From there, our little father-son project grew into a booming custom and street legal golf cart business that remains family owned and operated to this day.
Our Specialty
Although the team at Cary Cart Company is still happy to build those outrageous golf carts for you, we now mainly specialize in manufacturing street legal golf carts. We feel that street legal golf carts are truly the wave of the future. Not only do they help you save money on gas, but they also reduce our carbon footprints and keep the world "green." Not to mention, they are really fun to drive and easy to maintain.