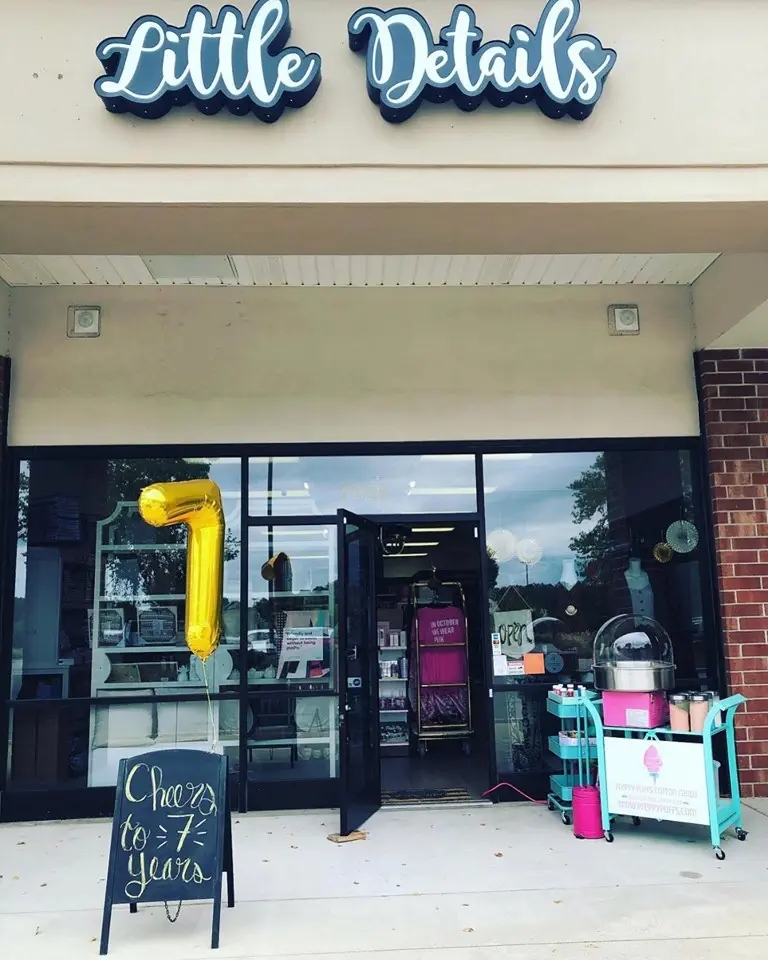 Launched in October 2012, Little Details began as an Etsy shop specializing in handmade monogrammed items. After business quickly grew, the shop expanded into an online boutique with the latest trends in clothing, jewelry and home decor, all at customer friendly prices!
Owner, Jessica, and her family experienced a medical crisis in January 2015 that put the business on hold for six months. Her son was born prematurely at 28 weeks, and spent 160 days in the NICU. Jessica wasn't sure that she would be able to sustain a business while providing for her son's special needs, but their customers rallied and were so supportive. The online boutique flourished, and as a result, they were able to open a storefront in Garner, NC in April 2017.
Checkout the Little Details Facebook group!