Lit Moments Candle Co. is a small luxuriant home décor label located in North Carolina with a passion for creating the perfect blend of fragrant products for buyers to experience.
With a commitment to using simple, natural ingredients that are safe for every human and pet, Lit Moments Candle Co. creates candles that are vegan, ethically sourced, and free of phthalates, dyes, lead, and parabens. Candles are hand-poured in small batches paying close attention to every characteristic.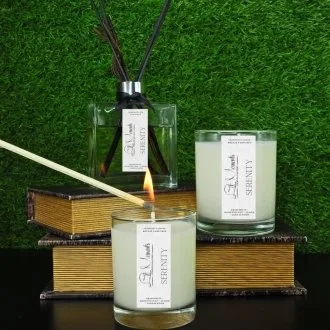 A great deal of time was spent crafting the perfect product to ensure a sensuous smell while having a clean and safe burn. Candles are made using a combination of soy and coconut wax along with natural cotton wicks, naturally processed wooden wicks, and exceptional fragrance oil blends. Lit Moments Candle Co. prides itself in creating fragrances that are sophisticated, simple, and earthy. Their focus is designed on scents that have an alluring balance between masculine and feminine and are sure to remind you of a special moment in your life, while creating new moments.