HEART OF THE TRIANGLE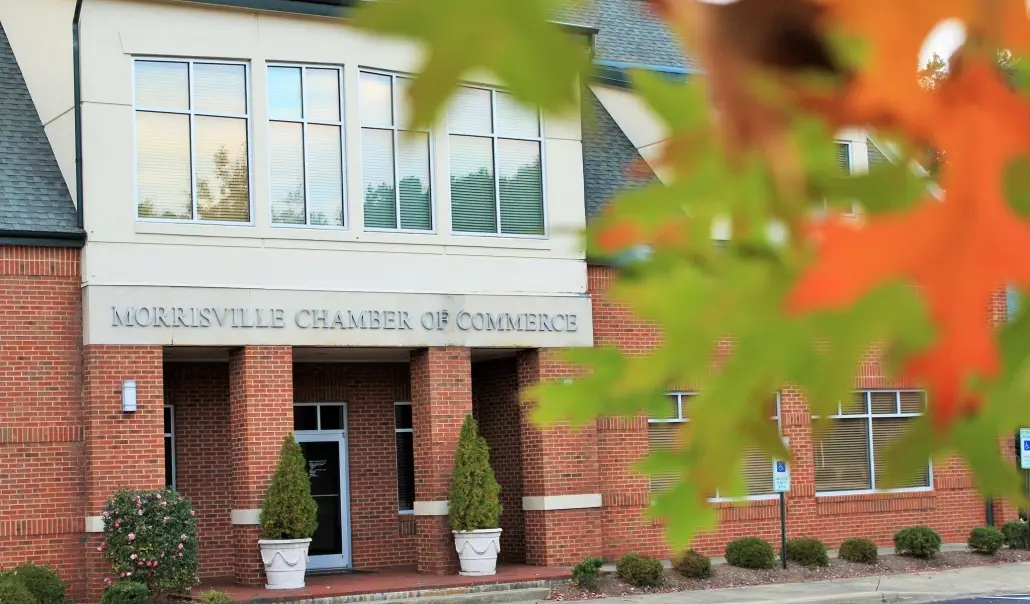 The Morrisville Chamber of Commerce strives to be a valuable resource and advocate for business members by providing unique products and services, developing creative and informed business leaders and enhancing the economic environment for their members and the community at large.
The mission of the Morrisville Chamber of Commerce is to promote business, enhance economic and community development while serving as a champion for improving the overall quality of life in the region. The Chamber's foundation, the Morrisville Innovation Foundation, focuses on community. Its mission is to provide the building blocks for economic development, entrepreneurship and civic engagement.
The Morrisville Chamber of Commerce is a dynamic member-based organization that is vital to the growth, development and sustainability of the Morrisville, North Carolina region.
The Morrisville Chamber works to enhance the local economy and to improve the quality of life in our community. They are the voice of business in legislative affairs and issues of economic development, serving as a liaison to the Town of Morrisville and to Wake County. They provide their members with services and programs to help their businesses grow and flourish. Services include networking and marketing opportunities, business education programs, referrals, publications such as an annual relocation guide and membership directory. They also provide assistance to businesses interested in relocating to the Triangle.
Membership is available on an annual basis to any business, organization, or individual with an interest in the Chamber's objectives. If you are thinking of moving your business or your family to the area, consider Morrisville. You'll be joining a growing community with great schools, excellent earning potential, and all the amenities you're accustomed to just around the corner. Whether you're looking for a doctor, church, restaurant, or gym, the Morrisville Chamber of Commerce will be happy to point you in the right direction.