A traditional barber shop with a no-frills service with a straight razor finish to the back of your neck. Featured in Playboy Magazine as one of the best places for a men's haircut. Walk-ins are always welcome!
A FULL-SERVICE BARBERSHOP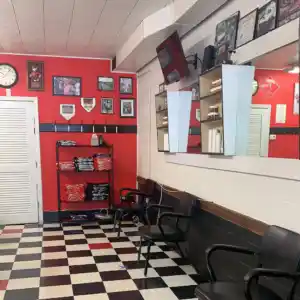 Man-Mur Barbershop offers every facet of trim, cut and shave services. Owner Richard Creech has been cutting hair since 1988, and his staff collectively has over 100 years of experience. We are a highly skilled team of hair crafts people with a penchant for perfectly groomed gents and a service-first mission to leave our clients looking their best.