Young Hearts Distilling – Downtown Raleigh's First Distillery+ Restaurant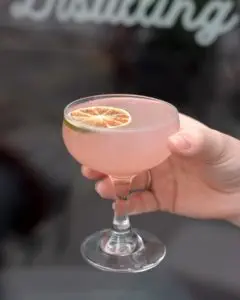 Come join us as we pursue the perfect cocktail(s), late night bites, and farm-to-table entrees. We are Downtown Raleigh's first distillery and restaurant and are perusing our passion for food and beverage.  We're offering up house-made spirits in our newly renovated space perfect for the beginning, middle, or end to your evening (or all three).
Our food: Features local ingredients, the menu from Young Hearts' kitchen is ever evolving and reflects our passion for flavor, comfort, and delight.
Private Events: Young Hearts Distilling has a rooftop patio overlooking Downtown Raleigh, a mezzanine, and a spacious main floor, and is the perfect space for your next event. Mix and match our spaces to fit your needs.
Distillery: Come learn about the distilling process. Take a bottle home or try it in one of Young Hearts' signature cocktails.