Cheeni is an Indian-American tea and coffee shop serving snacks, baked goods, and take-home meals.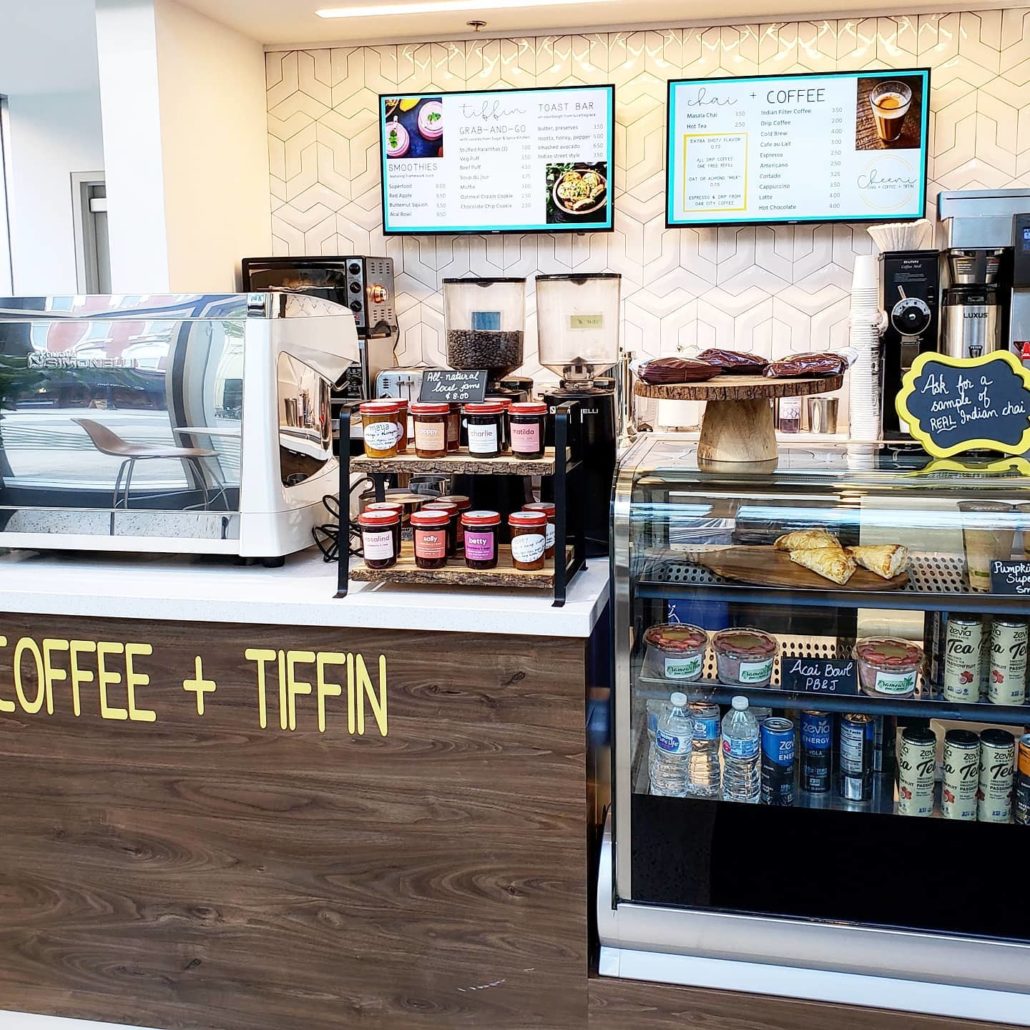 With one location off Hillsborough Street near NC State, and a smaller, satellite location in downtown Raleigh, Cheeni aims to serve the community real, and tasty food. They are specially known for their masala chai, South Indian filter coffee, and veg puffs.
Cheeni chai + coffee + tiffin at 1603 Hillsborough Street as well as 227 Fayetteville Street, inside of the Poyner YMCA.