Located inside of Raleigh Pharmacy on Morgan Street between Downtown Raleigh and NC State is Coffee WoRx – serving up fresh coffee, real fruit smoothies, and Maple View Farm ice cream.
About Raleigh Pharmacy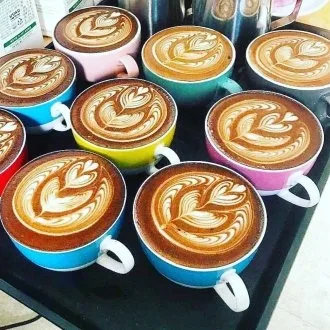 We are family owned and operated independent pharmacy laser focused on excellent guest service. Being independent makes us more flexible in meeting each and every individual needs. We do not subscribe to cookie cutter or one size fits all idealogy.
We are located in the heart of Raleigh. We are knowledgeable of all private and government health plans so that we can provide the information and education needed to make informed decisions about your healthcare. Our pharmacists have a combined experience of over 25 years of friendly service. we would like the opportunity to save you time and money and keep you healthy. Health is wealth.