Bunn DJ Company is NC's largest and most referred DJ Agency!
Bunn DJ Company was founded in 1986 by industry veteran Joe Bunn in Raleigh, NC. Four superstar DJs that worked out of that office and believed in the brand took their talent and the Bunn DJ philosophy to Charleston, Charlotte, San Diego, and Richmond to better serve those regions. Bunn DJ Company specializes in all types of events, including weddings, corporate, private parties, mitzvahs and school/college events. We have a staff of 18 professional, mobile DJs just in the Raleigh office.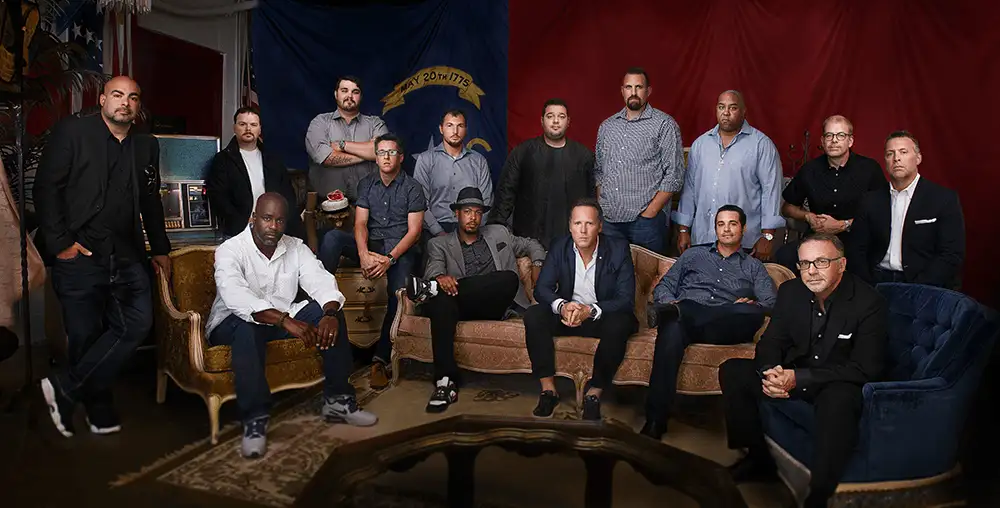 Not all DJs are created equal. Sure, your friend that goes to all the music festivals is "good with music," but important events call for a true professional DJ.
Music sets the tone for any event and we are masters of our craft. Our preparation is unrivaled, starting with our initial consultation. If you're a big Justin Bieber fan, this is the time to let us know. (We don't judge ).
Our DJs arrive early to your event to make sure everything runs smoothly and we keep the party bumping all throughout the night.