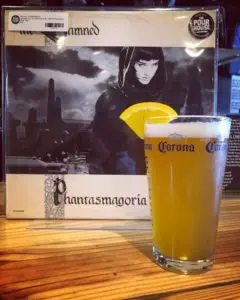 We are all about great music, great people, and great drinks at The Pour House Music Hall. We have been Raleigh's home for live music since 1997. The Pour House is focused on bringing you an eclectic mixture of the best local and nationally touring bands. In a typical week at The Pour House, you could see a grammy-winner like Snarky Puppy on a Tuesday, a punk rock legend like Agent Orange on a Wednesday, an up and coming touring act like Sturgill Simpson on a Thursday, a hot local band like The Chit Nasty Band on a Friday, or a hip-hop legend like 2 Live Crew on a Saturday. Regardless of the style of music, if it's good, you will find it at The Pour House Music Hall.
We don't like to brag, but it's safe to say that we hands-down have the most impressive draft beer selection. Our 30 taps rotate monthly and feature 20+ of the best beers North Carolina has to offer. Our drinks are reasonably priced, our bar staff rules, and we make delicious cocktails like the ever-popular Ginger & Mint Infused Bourbon.
Check out our website for upcoming shows!