BytheGrace is a local foodery delivering scratch-made AngelCakes, Munchies, and Comfort Meals to Raleigh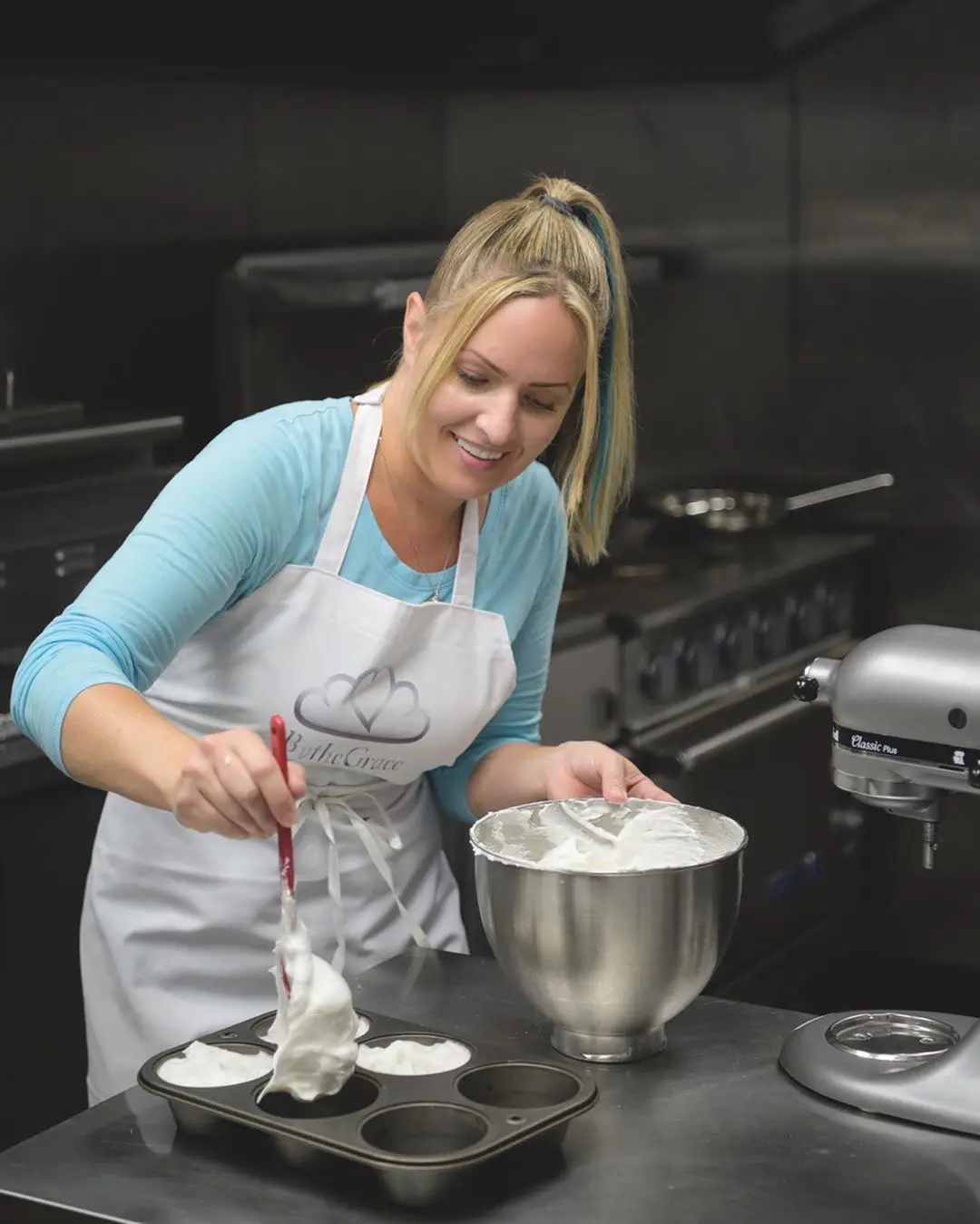 Heather Stallings, owner of BytheGrace, first discovered her love of cooking as a child while assisting her grandmother in the kitchen making southern meals. Flash forward to a few decades later and after a couple of years in culinary school, Heather is putting her own spin on some of these southern staples while leaving others just like her grandmother made them so many years ago.
BytheGrace started out as a bakery creating scratch-made Angel Food Cakes with southern-twisted toppings like Pecan Pie and Banana Butterscotch. The cloud-like AngelCakes are still a top seller, but the menu has grown to offer both savory and sweet treats all made from scratch and filled with LOVE.
Follow BytheGrace on social to see what Heather is cooking up this week and get their signature AngelCakes and Freezables delivered straight to your door! Having an event? Book their brand new Food Truck or have them cater your next gathering!