Coladka was created by Drew Schenck and Kevin Barrett, two veterans of the bar and restaurant industry. Years of pouring beers and mixing cocktails have inspired their signature liquor. This is their way of expressing their gratitude toward great service and high quality. The hope is that Coladka sparks a sense of adventure, curiosity and most importantly, camaraderie. This cola-flavored vodka is best served chilled, on the rocks, or in cocktails. It is also fantastic over ice with soda water. Bottom line, Coladka is versatile and fun. It's a crowd-pleaser.
We use all-natural ingredients, including real brown sugar and essential oils. We proudly source all of our ingredients and materials from the US.
Cheers, from our families to you and yours!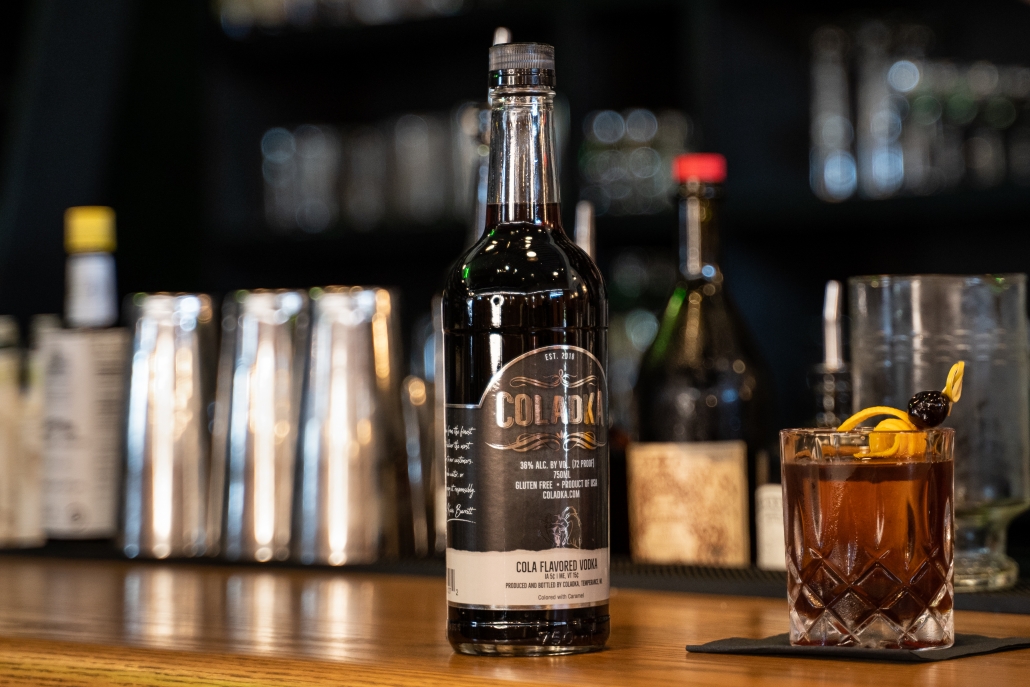 Coladka – The Original Cola Vodka
Made from the finest natural ingredients
Real Brown Sugar + Essential Oils + Magic + Love