Raleigh Biscuit Company creates overly stuffed buttermilk biscuits in a variety of flavors.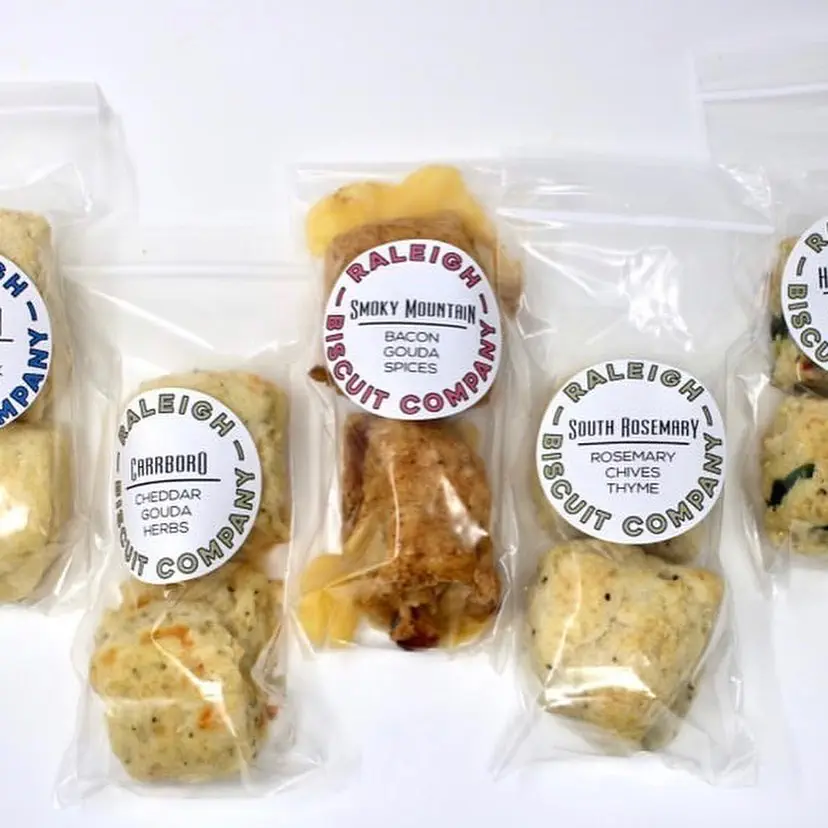 Made with the best ingredients in NC, Raleigh Biscuit Company creates large biscuits and bite-sized biscuits in a wide range of flavors from sweet to savory and served with its perfect pairing of jam, butter, and other artisanal condiments.
RBC uses only fresh local ingredients in our unique biscuits. We are dedicated to promoting the amazing products of North Carolina which is why our biscuits are dedicated to NC towns and cities. We love NC and know you will enjoy our Biscuits.