Every dream has inspiration, and our's just happens to be our family. Beefy Buns wouldn't be where we are without them, that is a fact! During this journey, we have had family members sacrifice their personal time to ensure this dream comes to fruition. In honor of them, each menu item is inspired after a family member who has  in turn inspired us!
The Beefy Buns Story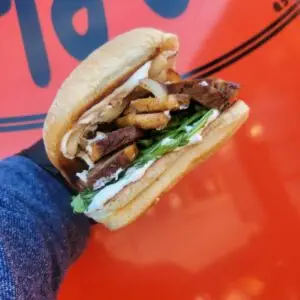 It was a muggy evening of Summer 2017, when three corporate restaurant managers were talking about their typical Sunday workday. You see, Sundays are THE WORST day of the week no matter how busy you are, how slow you are, etc. That particular day of the week never seizes to amaze any of us, with it's constant struggles and challenges it throws our way.
On that particular Sunday evening, adult beverages in tow, the three managers dreamt of a day that they worked for themselves, worked on a schedule approved by them, worked for a dream and a business plan that they wrote, and more importantly a promotional ladder that they controlled. I'll give you a hint, it wasn't a brick and mortar. They saw what the food industry was turning into. They saw their dream on four very large wheels.
Less than 36 hours later, several trips to and from the bank, multiple phone calls to family members for support, and hours of day dreaming, a truck was acquired. But it wasn't done yet. The journey had just started.
Which brings us to the Summer of 2018. The trucks build was all done at home, of course they had help from their friends in Durham and Wendell with tasks they couldn't wrap their heads around. The menu was finished. The equipment was purchased. The trucks branding was complete.
Welcome to their Beefy Buns Dream!