It's all about THAT spice!
Curry in a Hurry is a food truck born out of a passion for cooking authentic Indian cuisine by two time award winning chef and owner Alaksha Surti. Alaksha's roots go back to southern India where she grew up. She was raised in Bangalore, the third most populous city in India. Her mother and grandmothers are a large influence in her life, from whom she learned most of those authentic dishes.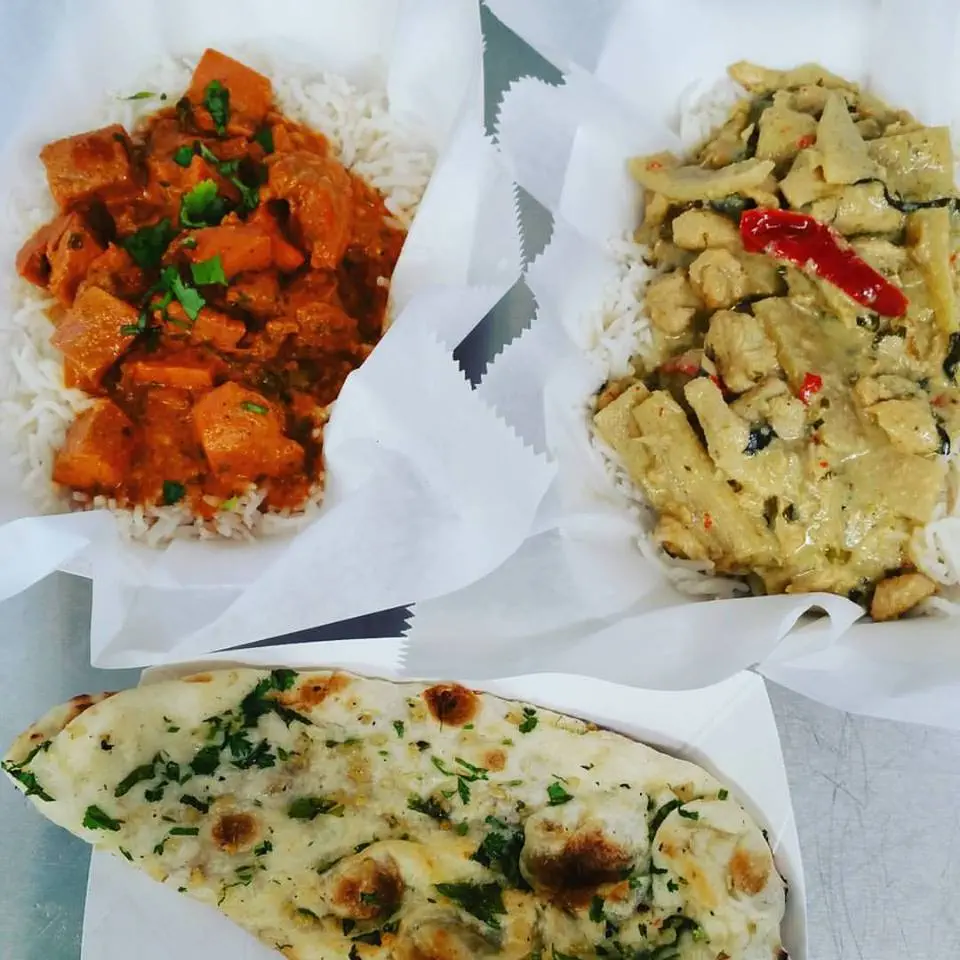 Alaksha is a Personal Chef who graduated from the International College of Hotel Management Adelaide, Australia. She also received her Diplôme Culinaire d' Hôtelier from the prestigious Le Cordon Bleu Culinary School of Arts.
She worked at hotels in Australia, London, Sri Lanka and Orlando, Florida before settling down in the Triangle with her husband Nilesh. Her hotel experience continued at the Umstead Hotel and Spa and the Sheraton in downtown Raleigh.
After her first child, she became a stay-at-home mom and now has three children. She loves to cook and enjoys entertaining and feeding her family and friends.
With encouragement from her husband, family and friends, Alaksha took her passion and started her own catering business- Alaksha's Custom Catering in 2011. With the growing demand for authentic Indian cuisine in Garner and several requests from all who enjoyed her food to open up a restaurant, this year she is very excited and proud to finally expand her business to a "Restaurant on Wheels" and join the incredible world of Food Trucks.
The Curry in a Hurry food truck will bring authentic Indian curry dishes to Wake County and the Triangle. Her food will entice your taste buds with worldly flavors and is sure to expand your culinary horizons.
Alaksha believes very strongly in always giving back to the community who has supported her over the years. Alaksha's Custom Catering is proud to have always been represented in local Charities and Fundraisers to feed and educate children through the Back Pack Buddies Program and the Garner Educational Foundation.
Please come by and have a taste of India at a location near you – and don't forget, "It's all about THAT spice"!