The Butcher's Market, formerly known as The Meat House,  is the modern revival of your neighborhood butcher shop. Premium meats, local products, and excellent hospitality make The Butcher's Market stand out a cut above the competition.
The Butcher's Market is a father/ son team whose prime focus is to offer quality products at a fair price and deliver it with unmatched hospitality in a convenient and fun shopping environment. We have taken it upon ourselves to build a reputation in the Triangle as the go to butcher shop for premium meats and specialty grocery. We invite you to pay us a visit in Cary or Raleigh and discover the difference that we can make. We thank you for your business and for making us a part of your special occasion.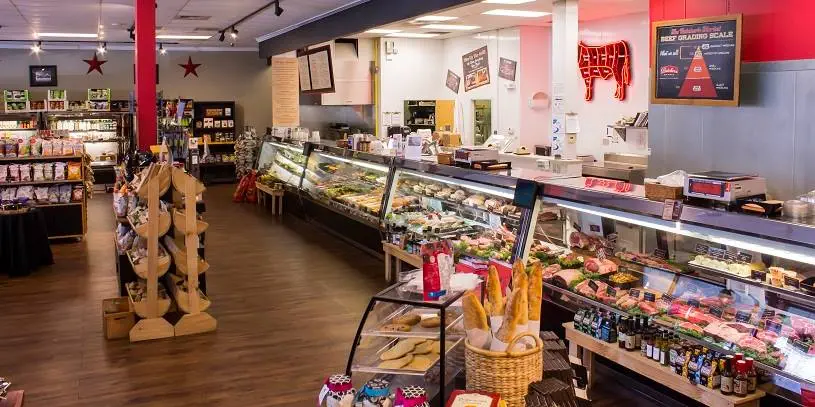 Find them at one of their many locations!
Raleigh
5045 Falls of Neuse Rd
Raleigh, NC 27609
raleigh@thebutchers-market.com
(919) 809-8914
Cary
1225 Kildaire Farm Rd
Cary, NC 27511
cary@thebutchers-market.com
(919) 465-3082
Holly Springs
4200 Lassiter Rd
Holly Springs, NC 27540
hollysprings@thebutchers-market.com
(919) 267-9191
N Raleigh at Bedford
1540 Dunn Rd
Raleigh, NC 27614
bedford@thebutchers-market.com
(919) 747-9802