Raleigh's Independent Natural Grocer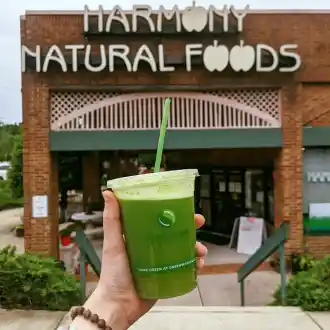 Harmony Farms is an independent natural grocer and supplement store that has served the Raleigh community for over 40 years. Now with a 100% organic drink bar that serves smoothies, juices, and a variety of coffee drinks, we focus on food and nutrient-based healthy living. Locals rely on us for our wide selection of gluten-free, allergen-free, and dairy-free grocery choices. Furthermore, enjoy browsing our products from over 40 local North Carolina vendors. Our staff members continually train on our products and solutions. Every customer who comes in with questions leaves with both answers and a feeling of confidence about their choices.
Visit Harmony Farms today!