Modernize LLC is your single source platform for the design, procurement, and distribution of marketing and operational materials. We integrate your custom apparel, commercial print, promotional items, and even office products into a single shopping experience. Increasing brand standards and reducing overall cost.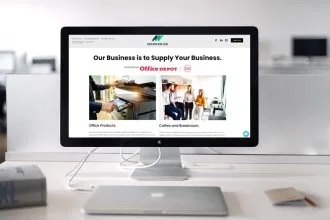 We accomplish this by building a custom branded company store for your organization. Within this store, are all of your branded apparel, print, and promotional items. In this environment, any employee can source and ship your items throughout the US.
Modernize office products are sourced and distributed through Office Depot's Business Services Division. Customers receive access to the full product catalog, as well as being delivered within 24-48hrs.
Modernize also has you covered on tech. We are a top 1% HP partner and specialize in providing a variety of Managed Services.