Raleighwood Media Group provides current and cost-efficient knowledge of brand management, public relations, and marketing communications opportunities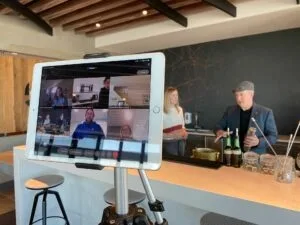 and resources. Our clients represent a variety of industries, including restaurant and bar, retail, and professional services. Some of our most sought-after services include email marketing, social media, website development, graphic design, media buying, public relations, event planning and marketing, and measurement and analytics.
In late 2009, Raleighwood Media Group expanded into information marketing with pilot projects such as RaleighNYE.com (a one-stop shop for New Year's Eve planning) and iheartretail.com (your source for shopping local in Raleigh and Cary, NC). Raleighwood Media Group and its web development partners (including the search engine optimization experts at PPCLabs.com) strive to provide site visitors unique experiences with easy-to-find, and up-to-date, local information!
From concept design to on-site coordination, Raleighwood Event Group provides businesses, organizations, and individuals the opportunity to work with a team of event planning professionals whose focus is to ensure that not only is the event planning process enjoyable, but that it meets your goals and expectations, as well. Our appreciation of unique venues, relationships with reputable vendors, and knowledge of on-trend event and entertainment features allow us to craft events for clients that their attendees will positively remember for years to come. From product launch events to birthday parties, no vision is too big or too small for our team.
We have a special interest in helping clients reduce their carbon footprint by utilizing sustainable marketing and event practices.