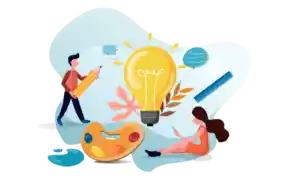 We're at the cool kid's table & you can totally sit with us! Creative Allies is a certified, minority-owned, multicultural marketing agency that focuses on content generation. Our strong internal team, combined with our vetted freelancer community and strategic partner relationships, allows us to offer you access to a highly specialized team for each engagement. We help you grow your brand through innovative content and compelling stories.
Creative Allies helps creative entrepreneurs become globally recognized and rewarded by providing access to creative briefs from leading sports, entertainment, and business properties.
They have partnered with world-renowned brands such as BIC, AriZona Iced Tea and Ben & Jerry's; entertainment brands like Bad Santa, Big Bang Theory and Orange is the New Black; musical icons including Selena Gomez, Eminem, Dr. Dre, and twenty-one pilots; and sports properties such as the UNC Tar Heels, ESPN X Games, and the NFL.