Ruff Stuff Treats – Brewers' Grain Dog Treats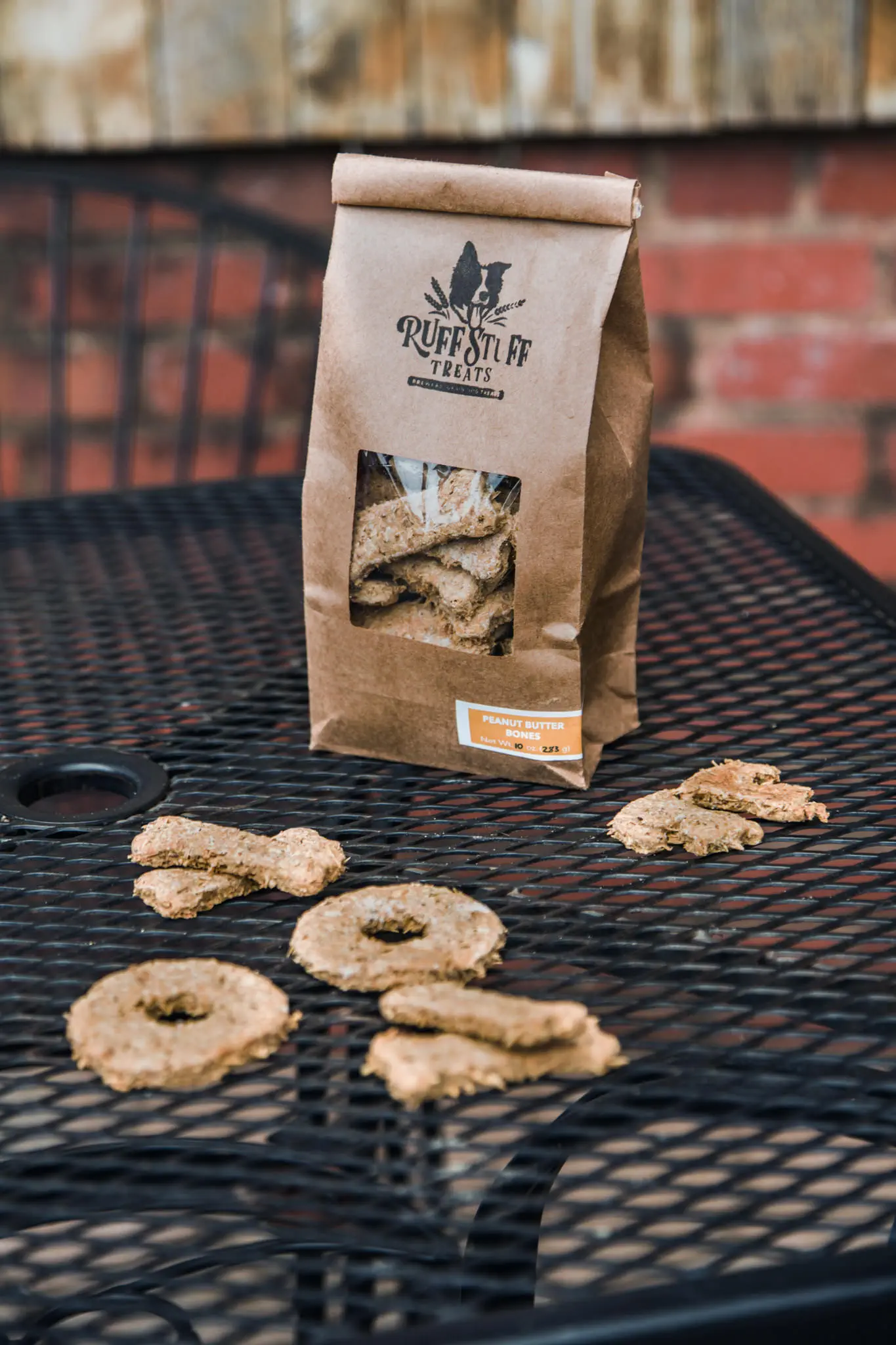 Sharing the good times with your best friends is what Ruff Stuff Treats is all about. It doesn't matter whether they're two-legged or four-legged. Your dog can't knock back a cold one with you, but there's no need for him to walk around with a hang-dog look.
Craft grains from local breweries, farm-fresh eggs, and veggies, and the care and attention to detail that only real, live people can provide. We do the shopping, shaping, baking, and a lot of petting. Our whole process, including the ingredients, is local, too.
Treat your good boy or girl to Peanut Butter Bones, Everything Bagels, or Sweet Potato Scaredy Cats. They're delicious, they're healthy, and best of all, you can share Yappy Hour with all your furry friends.