Arepa Culture is a proud family-owned and operated restaurant and food truck that serves gourmet-style Venezuelan cuisine.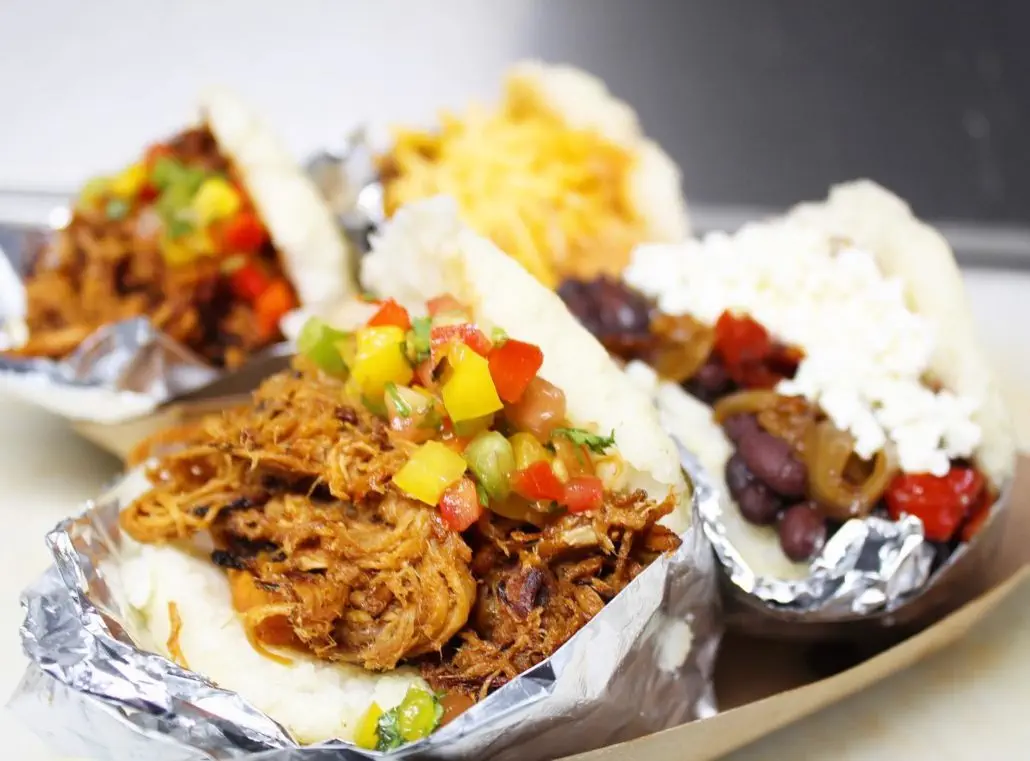 Arepa Culture began as a food truck inspired by the Latin American culture with many fresh, local ingredients for an authentic, mouthwatering experience. You can still find the truck all over town but now you can enjoy our delicious arepas by visiting the restaurant located in the Pleasant Valley Promenade at 6274 Glenwood Ave.
Our specialty is an Arepa (ah-reh-pah), a gluten-free white cornmeal "bread" that we handcraft, grill, generously filled with a variety of our delicious, quality ingredients & is then eaten like a sandwich. Our handcrafted arepas are always made fresh daily and are 100% GLUTEN-FREE!
We are always happy to accommodate a variety of dietary restrictions or preferences with our allergy-friendly menu options. Additionally, we have a selection of flavorful vegetarian and vegan options!
Visit the restaurant today or book our truck for your next event! You can find the truck around town by following us on social media for location updates!