Casa Cubana Restaurant & Rum bar features authentic Cuban & Puerto Rican Cuisine
They are open all day for take out and delivery. The dining room will open for limited seating (Don't worry, they are practicing social distancing and we are ready to see everyone!) The Casa Cubana Staff has missed you and can't wait for you to dine and dance with them! Please call for reservations or take-out 919.435.8556. They also have your authentic Cuban favorites hot and ready for you to pick up at our drive-up window.
Check out the menu here!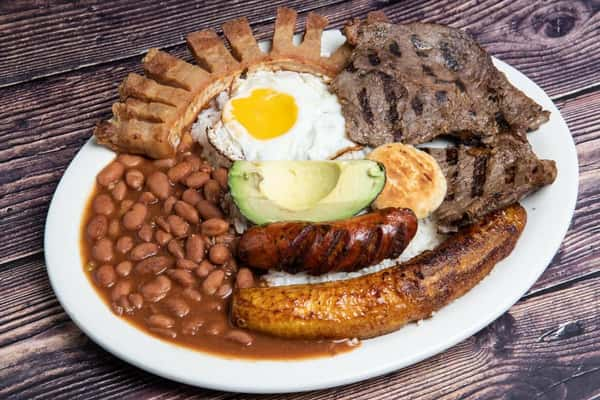 On Fridays and Saturdays, the restaurant and bar will be open until 2 a.m. and feature dancing and music. Hernandez said the rum bar will specialize in imported Latin-inspired rum concoctions, many of which originate from Cuba.
About
Raleigh, NC, restaurateur, Randy Hernandez is no stranger to the Wake Forest restaurant community. His family started Tropical Picken' Chicken and the Empanada Factory before selling those businesses. Now Hernandez said his family is returning to Wake Forest with a new venture, Casa Cubana and Rum Bar, a restaurant and bar offering the tastes of Authentic Cuban Cuisine.
Located in the former former "Lost Cajun" building on Forest Pines Drive, Hernandez has given to giving new life to the area's culinary choices.
"I've been looking to come back into the community, but the Wake Forest area is really tight," Hernandez said. "There's nothing really available unless you're going to start it from scratch. So this was a great opportunity."
Hernandez, who currently owns the Red Monkey Latin fusion restaurant at Crabtree Valley Mall in Raleigh, said he happened to be at the Lost Cajun building when a for-sale sign was being installed. He called the number before they finished putting the sign-up.
Unlike his past restaurants, which have incorporated Puerto Rican and Dominican recipes along with Cuban dishes, Hernandez says Casa Cubana and Rum Bar will feature "authentic home-style Cuban food" found at "similar to the famous Cuban restaurants in Miami."
Menu selections will include items such as ropa vieja (shredded beef—the national dish of Cuba), vaca frita (fried beef), lechon asado (roasted pork) and congri (black beans and rice). Casa Cubana and Rum Bar will also feature Cuban bread, Cuban coffee and Cuban tamales.
While running the Casa Cubana and Rum Bar, Hernandez said he would like to sponsor little league teams, donate meals to feed families during the holidays and cater father-daughter school dances at reduced prices.
"I actually regret selling the previous restaurants because I missed being involved with the community and speaking with my neighbors," Hernandez said.
Casa Cubana and Rum Bar is open Monday-Saturday 10:00 am-10:00 pm and Sunday 10:00 am-8:00 pm.