Hillsborough's Hidden Gem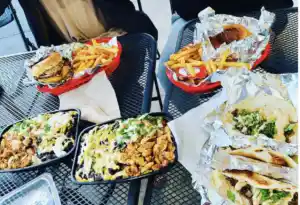 When you're hungry and looking for some delicious American food, Meat & Bite is the place to go. They serve up lovingly crafted from scratch Pizza, Pasta, Sandwiches, Salads and much more. Each plate is made to order and delivered fast to our North Side neighbors for lunch, dinner and late night. This family owned business is a local hotspot for all ages in the area.
For the full menu visit their website!