Crowemag Toys is a collectible toy and comic shop carrying vintage to modern toys and comics for kids of all ages.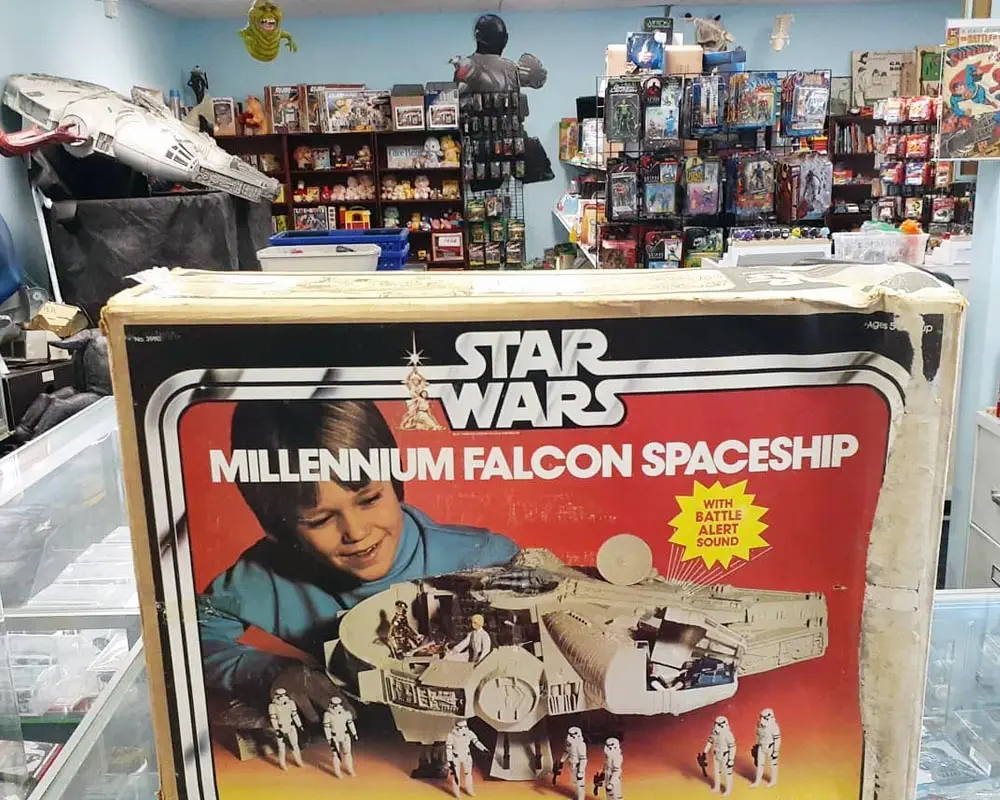 Crowemag Toys carries vintage to modern collectible toys and comics for adults and kids. With so many comic stores around, Crowemag wanted their focus to be the toys, while still catering to the comic collectors.  Their diverse collection is acquired from trade shows, yard sales, flea markets, and from locals looking to trade or sell. You will find a wide array of nostalgic items to take you back to your childhood at this one-of-a-kind local toy and comic shop including:
Star Wars Memorbilia
Hot Wheels
My Little Pony
GI Joe
Strawberry Shortcake
Teenage Mutant Ninja Turtles
Vintage Board Games
Lunch Boxes
& More!
Shop online or visit the storefront to buy, sell, or trade!