Hartwell is a historical, family-owned property in the heart of the beloved Boylan Heights neighborhood! This one-of-a-kind location serves as a retail and community space.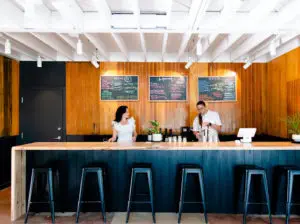 Hartwell is a maker's market and event space offering goods from local makers as well as indoor and outdoor spaces to host workshops, events, outdoor maker markets, and more. The community space is flexible and adaptable to accommodate a variety of events! Grab a local, craft beer or wine from the bar to enjoy on the rooftop deck, the perfect place to listen to live music and enjoy a cold beverage!
CURATED RETAIL &
MAKER'S MARKETS
Our vision is to create a community space for local craftsmen and women to promote and sell their goods.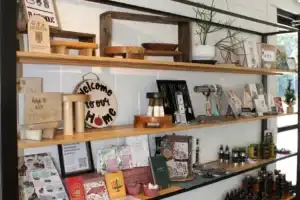 Not only will Hartwell's retail section feature a rotating selection of merchandise, we will also host regular workshops with these local artisans so you can learn from the makers themselves!
You can even shop the retail selection from the comfort of your home by clicking the Shop Our Makers link below, and choosing Hartwell Pick-Up when checking out.